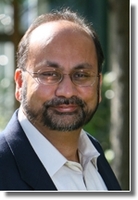 Monitoring and testing; testing and monitoring is a mantra that all enterprises need to deploy to mitigate risk and safeguard their unified communications systems. - Gurmeet Lamba
Redwood City, CA (PRWEB) September 14, 2010
Clarus Systems, Inc., a leading provider of integrated Voice over IP (VoIP) management software and services for Unified Communications, today announced, in conjunction with the Cisco IP Telecommunications User Group (CIPTUG), that Gurmeet Lamba, SVP Engineering, and David Roberts, Director of Product Management, will be presenting a webinar titled,"Business Service Management for IP Telephony & Unified Communications." The one-hour session will be held on Thursday, September 30 (1:30 p.m. Eastern; 12:30 p.m. Central; 11:30 a.m. Mountain and 10:30 a.m. Pacific).
IP Telephony and Unified Communications are essential IT services for corporate end-users. The convergence of voice and data, and communications applications creates new challenges for IT organizations. While the complexity of operations has increased, service level agreement (SLA) expectations are the same or higher. Taking a service management approach incorporating BSM and ITIL with supporting management technology can help IT deliver cost- efficient services to help ensure SLAs are met. This webinar will demonstrate how a service management framework can be implemented using Clarus IPC Plus+ with its 4 pillars of management functionality: Automated Testing / Diagnostics, Performance Monitoring, Configuration Management and Business Intelligence.
Lamba and Roberts will also convey the essentials that enterprises need to be cognizant of to have a solid unified communications plan. They will also share some best practices citing real examples with concrete data to reflect cost savings and ROI.
"The enterprise relies on communication services as the gasoline that powers the corporate engine," said Lamba. "Missing that one essential call – or not being able to make it – is a good way for a company to lose revenue. Monitoring and testing; testing and monitoring is a mantra that all enterprises need to deploy to mitigate risk and safeguard their unified communications systems."
To register for the Webinar, please email: webinars(at)ciptug(dot)org. Registration for this Webinar]For additional information, please visit http://www.clarussystems.com/news/events.php.
About Clarus Systems
Clarus Systems, Inc.,a global leader in enterprise VoIP management software and services, provides integrated testing, troubleshooting, and monitoring for Unified Communications systems. Clarus' award-winning VoIP management suite, ClarusIPC Plus®, maximizes Unified Communications performance and availability through automated testing, performance monitoring, configuration management and business intelligence reporting. Clarus VoIP testing and monitoring ensures the highest voice quality and proactive management that empowers unified communications. The company attributes its success to its roster of customers which includes Global 100 enterprises in financial services, healthcare, energy, communications, as well as system integrators, resellers and managed service partners. For additional information, please visit clarussystems.com. Also, follow us on Twitter: twitter.com/clarussystems.
# # #