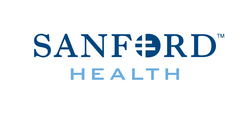 The intent of the Sanford Children's Clinic initiative is to expand access to pediatric healthcare for children who might otherwise go without.
Sioux Falls, SD (Vocus) September 10, 2010
Sanford Health and the Klamath Falls, OR community together celebrated the groundbreaking of a new children's clinic today. The new Castle of Care™ will bring together current pediatric physicians from southern Oregon into one convenient location. Opening in 2012, the Sanford Children's Clinic will be approximately 9,000 square feet and include the Castle of Care™ features of other Sanford Children's facilities.
"The intent of the Sanford Children's Clinic initiative is to expand access to pediatric healthcare for children who might otherwise go without," stated Dave Link, Sanford Health Sr. Executive Vice President. "Physicians in this community have provided quality care to children for years, but this new Sanford Children's Clinic will ensure that this care will continue to benefit children and young families for many years to come."
The Sanford Children's Clinic physician team will include two pediatricians from the Klamath Pediatric Clinic and one from the region's largest hospital, Sky Lakes Medical Center and will grow through recruitment in subsequent years. Additionally, the clinic will employ administrative and nursing staff to support the provider team. It will serve a community and broader metropolitan area of 60,000 people, including more than 16,000 children. The clinic will also serve the four-county market service area that includes children and young families in Oregon and California.
"In addition to providing top notch pediatric care to the children of the greater Klamath Basin in a 'kid friendly castle,' Sanford's partnership will put us on the cutting edge of pediatric research and technical support," said Rick Zwartverwer, MD, future Sanford Children's pediatrician. "We should be in a position to attract the best young physicians as we replace our retiring physicians who have served for the last 30 years."
Various community leaders, organizations and businesses are joining with Sanford Health to ensure the future of children's healthcare in the Klamath Falls region. Robert Quinn, MD, a Bend, OR physician, is facilitating the donation of land for the clinic, and Sky Lakes Medical Center will provide ancillary lab and imaging resources when the clinic opens. The JELD-WEN Foundation is leading an effort and coordinating response among area foundations and donors to support the clinic's success. TEAM Klamath, a public/private partnership organization that fosters the development of services for the community, and the American Academy of Pediatrics played integral roles in Sanford's selection.
"It was evident early in the citing process the Sanford Health organization and the Klamath Falls team had something in common: a deep-seated dedication to taking care of people," said Paul Stewart, President and Chief Executive Officer of Sky Lakes Medical Center. "It is a pleasure partnering with the top-notch professionals at Sanford on the clinic project. Our local team enjoyed considerable 'front-line' assistance from throughout the community, as well as significant behind-the-scenes support from a host of area business and civic leaders. Their enthusiastic generosity helped us successfully assemble the pieces to make our mutual dream a reality; to make this day possible. At the core of our collective success, however, is the cooperation and vision we experienced among existing local pediatricians and others in the medical community. The new clinic builds on the relationships we've experienced in the past and will greatly enhance the future of medical services for our community."
The Sanford Children's Clinic in Klamath Falls is one of five Sanford Children's Clinics announced by Sanford Health as part of the initiatives outlined after a donation from South Dakota businessman and philanthropist Denny Sanford in 2007. A portion of the donation is being used to establish a network of Sanford Children's Clinics in communities around the world in order to increase access to pediatric care. The first Sanford Children's Clinic opened in Duncan, OK in August 2009; Sanford Children's Clinic in Belize City, Belize broke ground May 2010 and will open in 2011; Sanford Children's Clinic in Oceanside, CA will share space with Rady Children's Hospital-San Diego in a facility set to open in spring 2011; and Sanford Health recently announced plans to build a clinic in Dublin, Ireland.
About Sanford Health
Sanford Health is an integrated health system headquartered in Fargo, ND and Sioux Falls, SD and consists of two long-standing organizations that merged in 2009. Sanford is now the largest, rural, not-for-profit healthcare system in the nation with a presence in 110 communities in eight states. In addition, Sanford Health is in the process of developing international clinics in Belize and Ireland. Sanford Health includes 30 hospitals, 111 clinic locations and more than 800 physicians in 70 specialty areas of medicine. With more than 18,000 employees, Sanford Health is the largest employer in North and South Dakota. The system is experiencing dynamic growth and development in conjunction with Denny Sanford's $400 million gift in 2007, the largest gift ever to a healthcare organization in America. This gift is making possible the implementation of the several initiatives including global children's clinics, multiple research centers and finding a cure for type 1 diabetes. For more information, visit http://www.sanfordhealth.org.
Media Notes: Photos of the Klamath Falls groundbreaking are available.
# # #