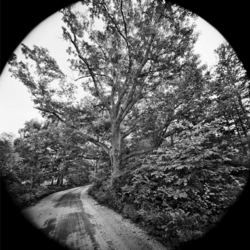 (PRWEB) September 12, 2010
An exhibition of Scott Mead's fine art photography is scheduled for September 16th to September 18th, 2010 at Hamiltons Gallery. Worthy of note regarding this exhibition is the fact that the exhibitor is better known as an investment banker than a photographer. The pictures on display in the exhibition date back to Mead's student days, before his notable career as an investment banker.
All the proceeds from Scott Mead's one-man exhibition are earmarked for the Great Ormond Street Hospital Children's Charity and particularly towards the establishment of a Gene and Cell Therapy Laboratory. The laboratory will provide vital services and facilities for children awaiting a Bone Marrow Transplant. Scott Mead and his wife have a close personal connection with the Great Ormond Street Hospital as it was here that their young son, now 18, underwent successful treatment many years ago for leukemia, leading to a cure.
Mead's exhibition is supported by Hamiltons Gallery, one of the leading UK photography galleries, located at 13 Carlos Place, London W1K 2EU. Scott's original large format camera will also be on display at the gallery, and a show catalogue is being published, which will be offered for sale at the exhibition. Prints of the photographs will also be available.
Another exhibition of Mead's work is being planned for 2011/2012, which will show some of his more recent photographic work, as well as other works "from the attic".
Scott Mead's interest in photography was developed when he was 13 years old and he received one of his grandfather's old cameras, and for a time Mead thought that he might have a career in photography rather than investment banking. In the mid-1970s, before embarking seriously on his banking career, Scott studied photography under a number of well-known American photographers including William Eggleston, Emmet Gowin and Minor White. The works in the exhibition are from this period, and it was rediscovery of the negatives in 2009 that prompted the exhibition.
Scott took advantage of the interim years between the photo shoots in the mid-1970s and the exhibition to build an impressive career as an investment banker. He joined Goldman Sachs in 1986, where he made his way through a number of positions to become a partner in 1994 and a managing director in 1996. Today Mead divides his time between his photography, his business activities and his many and varied philanthropic interests.
Although Mead's black and white photographs taken while he was a student at Harvard appear to portray ordinary scenes of daily life in rural New England, hours were required for each photograph. Mead visited the sites several times, studied them and waited for the precise moods and light conditions that he wanted. He took the photographs using a large format, 8x10 camera specially fitted with a lens from a smaller 4x5 camera, resulting in an image recreation of what the eye sees. In the 30"x25" prints on display in the exhibition, Scott has made use of state-of-the-art darkroom technology, which, when combined with the detail and quality of the large format negatives, presents an effect that was practically impossible to achieve when the photographs were taken. Two of the works in the current exhibition - What Happened Next and Choices – also made the short list for the Royal Academy Summer Exhibition.
Scott Mead was born in the United States, and educated there and in the UK, where he has lived for more than 20 years.
###