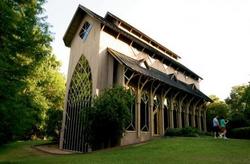 "Gainesville took the top spot for 2010, but all these cities are winners," says John Hood, Web Content/Marketing Manager for Livability.com
Franklin, TN (PRWEB) September 13, 2010
Great college rivalries are the stuff of legend —Army vs. Navy, Alabama vs. Auburn, Harvard vs. Yale. Livability.com is throwing down the gauntlet and initiating some new rivalries by ranking our Top 10 College Towns: Great Cities for School and Life After Graduation.
Researched and compiled by Livability.com editors, these college towns offer both a quality education and a quality of life that extends well beyond the campus border.
As college rivalries go, it doesn't get much more intense than Florida vs. Georgia. Florida took the edge as the top college town for 2010 narrowly beating out Athens, Georgia.
Top 10 College Towns:
1. Gainesville, FL
2. Athens, GA
3. Chapel Hill, NC
4. Nashville, TN
5. Boulder, CO
6. Eugene, OR
7. Bloomington, IN
8. Burlington, VT
9. Charlottesville, VA
10. Springfield, IL
"Gainesville, FL took the top spot for 2010, but all these cities are winners," says John Hood, Web Content/Marketing Manager for Livability.com. "We looked at cities all across the country and picked these cities as our top college towns because they are cultural and artistic centers, intellectual hubs and economic engines of their respective regions. We think these are some of the best places to live, work, play and launch a career in America."
College is about more than getting a degree, it's about establishing a life. That's why this list isn't a ranking of colleges, but rather a ranking of great cities that are home to some of the nation's best colleges and universities.
Editorial representatives from Livability.com are available for interviews, and hi-res images to accompany features are available upon request. Contact: Kate Richardson - kate (at) richlynmarketing (dot) com.
About Livability.com:
Livability.com (http://www.livability.com) showcases America's best places to live providing an in-depth look at some of the most livable cities in North America. It's also a valuable resource for the moving audience. Content includes original photography, compelling articles and includes moving tips and advice.
###