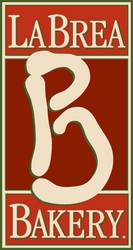 We are both committed to excellence in all we do – be it academic excellence or excellence in artisan breads and wholesome food offerings.
Los Angeles, Calif. (Vocus) September 11, 2010
Pepperdine University, one of the nation's leading independent Christian universities, and La Brea Bakery, the nation's #1 artisan bread brand, have partnered to open a new La Brea Bakery Café on Pepperdine's oceanfront campus in Malibu, Calif.
The café opening marks the first time that La Brea Bakery has extended its operations to a college campus. Founded in 1989 by James Beard award-winning pastry chef Nancy Silverton, La Brea Bakery is the leading producer of par-baked artisan breads distributed to foodservice and grocery retail businesses. The company maintains ownership of its original flagship storefront in Los Angeles, CA, in addition to a casual dining restaurant located in the Downtown Disney district in Anaheim, CA. Additionally, it operates eight café kiosk locations, including Los Angeles and Minneapolis-St. Paul international airports. La Brea Bakery is owned by Aryzta, AG, a global leader in specialty bakery brands.
The new 500-square-foot La Brea Bakery Café at Pepperdine will be operated under the auspices of Sodexo, Inc., one of the nation's leading providers of integrated food and facilities management services. Sodexo has been managing Pepperdine's student cafeteria operations since 1977, and will be responsible for all of the day-to-day foodservice operations at the new La Brea facility, as well.
Research from Sodexo indicates that students want on-campus dining options with locally-sourced food that provides comfort with a twist. Pepperdine responded by working with La Brea Bakery to create a menu offering healthy, high-end choices to fit the appetites of students and faculty throughout the day.
"We are delighted to welcome the La Brea Bakery to our campus," said Andrew K. Benton, President of Pepperdine. "The new café location, which is adjacent to our Waves Cafeteria, will extend and enhance the menu choices currently available to our students, faculty and staff at the cafeteria."
In addition to the Waves Cafeteria and now a La Brea Bakery Cafe, Pepperdine has a Jamba Juice, Nature's Edge, HAWC Coffee House and other dining facilities on its Malibu campus.
"Reflecting on our commitment to culinary craftsmanship, quality and originality, La Brea Bakery and the university are very much aligned in terms of our mission," said Mark Olcott, senior vice president of fresh operations for La Brea Bakery. "We are both committed to excellence in all we do – be it academic excellence or excellence in artisan breads and wholesome food offerings."
Olcott continued, "Pepperdine's campus in Malibu is an idyllic setting where the students, faculty and staff who will be dining in our café there will not only be able to enjoy fresh, great-tasting meals, but also breathtaking views of the Pacific."
The grand opening celebration featured a ceremonial ribbon-cutting of an 8-foot baguette sandwich specially created for the occasion by La Brea Bakery. Entertainment was provided by Pepperdine's Pep Band, along with the university's cheerleaders and mascot, Willie the Wave. Attending the event were executives from La Brea Bakery and Sodexo, Pepperdine administrators, Pepperdine students and alumni, a well as faculty members and invited guests.
In honor of Pepperdine, a university-themed sandwich -- appropriately called the "Willie the Wave Sandwich"-- was specially created by La Brea Bakery and unveiled at the event. An online contest had been held prior to the grand opening in which students could cast votes for their favorite "Willie" sandwich among three selections. A drawing was then held during the opening ceremonies from the names of all students participating, with the winner receiving Park Hopper passes for Disneyland and California Adventure Parks and lunch at the La Brea Bakery Café at Downtown Disneyland.
Hours of operation for the new La Brea Bakery Café at Pepperdine will be Monday through Friday 7 a.m. to 9 p.m. The menu will include a variety of sandwiches, salads, soups and deserts such as cookies and pastries, along with assorted Peets Coffee and Tea and beverages.
###