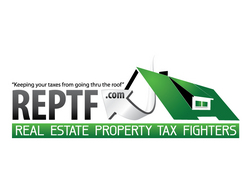 " I knew in early 2006, when the housing bubble was really beginning to overheat, that property tax appeal services would be in great demand for years to come." -Jacob Sharff Founder Real Estate Property Tax Fighters LLC
Miami, FL (PRWEB) September 13, 2010
As the deadline to file an appeal against proposed tax bills with the tri-county area's Value Adjustment Board draws nearer, Real Estate Property Tax Fighters LLC ("REPTF") has revolutionized the tax appeal industry. REPTF has always tried to keep fees low, especially during these tough economic times. Through the hard work and dedication of the Firm's founders, Michael Narula and Jacob Sharff, REPTF has been able to implement the lowest cost flat fee, full service representation package in the industry with an industry low $275 flat fee rate. REPTF has also taken their commitment to helping the community get back on its feet a step further and have proclaimed a money back guarantee on tax appeal services. " I knew in early 2006, when the housing bubble was really beginning to overheat, that property tax appeal services would be in great demand for years to come. That was when the idea for "REPTF" entered my mind, it was the beginning of a long journey for Jacob and I that has brought us to the forefront of the fight against excessive property tax assessments in the tri-county area."
REPTF has achieved over a 75% success rate, well over the industry average, despite not charging the contingency fees that many firms charge. Homeowners from all over Dade, Broward and Palm Beach Counties are rushing orders to beat the deadlines set for filing appeals Mid September and many are utilizing the savvy agents at Real Estate Property Tax Fighters. Property Values have plummeted over the last few years, yet the property appraiser's office continues to send higher tax bills every year. The only way to combat the problem is to take it head on and appeal county property assessed values with the corresponding Value Adjustment Board. Going about it alone can be very stressful and can prove to be disastrous. The county uses professional appraisers to represent them and homeowners should consult the advice of an expert when appealing something of this magnitude.
REPTF's website (http://www.RealEstatePropertyTaxFighters.com) is chock full of information and is very user friendly. User's can even sign up right from a computer at home or work in less than five minutes and be able to enjoy the industry's lowest flat fee service while still being protected by REPTF's money back guarantee. Time is running out, homeowners should make sure to consult with REPTF or a similar tax appeal firm in order to make sure property assessments are in line with current market values
For more information regarding property tax situations, contact Real Estate Property Tax Fighters LLC at 1-888-737-8319. Find answers to most questions on REPTF's very informative website @ http://www.RealEstatePropertyTaxFighters.com or even ask questions on their blog.
###