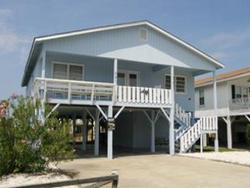 Myrtle Beach, SC (PRWEB) September 13, 2010
Myrtle Grand Vacations, LLC, a premier vacation rental management firm specializing in North Myrtle Beach vacation rentals in the Grand Strand area, offers the best deals on long-term rentals. With cooler weather settling upon our friends in the North, it's time to consider the most suitable property for your extended stay in Myrtle Beach. Myrtle Grand Vacations offers a variety of vacation rental homes, condos, townhouses and villas, perfect for migrating snowbirds. Their Myrtle Beach snowbird rentals are unmatched to other offers you'll find in the surrounding area. Book your rental today, and they'll beat any reasonable rate.
Myrtle Beach, South Carolina is the perfect place for a winter getaway. A temperate climate-far away from snow emergencies and icy roads-makes this area one of the most popular places to migrate during the colder part of the year. Sandy beaches and exceptional golf courses will make your stay even more memorable. Myrtle Grand Vacations offers affordable accommodations for any-sized family. Their 1 Bedroom Snowbird Specials start at just $500 per month; 2 Bedroom rates begin at $700 per month; and 3 Bedroom specials are only $900 per month. These prices all include linens. Myrtle Grand Vacations' Snowbird Specials run from October 1 through May 1, so you'll miss all the harshness of winter, and the worst fall might have to offer as well.
The customer always comes first, and with Myrtle Grand Vacations, your preferences matter. Location is a top priority for most vacationers, and Myrtle Grand Vacations offers oceanfront, second row, channel and waterway rentals to all their customers. All of their Myrtle Beach vacation rentals are distinct, so make sure you visit Myrtle Grand Vacations online at http://www.myrtlegrandvacations.com to see what suits your needs.
Renters expect the best in service and property maintenance, and that's exactly what you get when you rent from Myrtle Grand Vacations. Privately owned and operated by a diligent, hardworking staff, Myrtle Grand Vacations treats their Myrtle Beach rentals with care and respect. All units are professionally cleaned after each guest leaves to exceed your expectations. With more than 15 years experience in the North Myrtle Beach vacation rental industry, Myrtle Grand Vacations understands the ins and outs of property management. Taking both the homeowners and renters needs and concerns into consideration, Myrtle Grand Vacations is a vacation rental management firm practicing true Southern hospitality etiquette.
Don't waste any more time thinking about the perils of winter. Find your dream vacation home in Myrtle Beach today with Myrtle Grand Vacations. For more information, visit http://www.myrtlegrandvacations.com or call 877-280-8566.
###