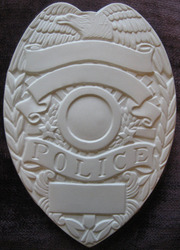 (PRWEB) September 12, 2010
To honor police and firemen nationwide, Windsong Memorials, known for creating unique keepsakes using cremation ashes, offers to make memorials in the form of police shields and fireman logos for those killed in the line of duty. The memorials will be made at no cost to the families.
Unlike traditional urns and other keepsakes that act as a vessel for storing cremation ashes, Windsong Memorial's police and fire memorials are constructed of cremation ashes.
This offer extends to the families of policemen and firemen who died in the line of duty between September 11th 2001 and September 11th 2010. Qualified families will be accepted until the end of September 2010.
Interested parties can find information on this offer at http://www.windsong-memorials.com.
About Windsong Memorials
Windsong Memorials founded in May of 2010, is a New England based company dedicated to providing beautiful memorials and keepsakes using cremation ashes.
###