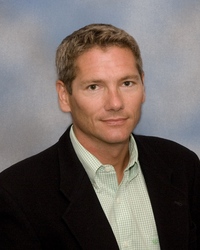 At BASF, we realize that it truly takes an entire city, working in concert, to measurably reduce our collective consumption of natural resources and secure safe and long-lasting infrastructure systems
Florham Park, NJ (PRWEB) September 10, 2010
Jack Armstrong, Building & Construction Market Leader for BASF Corporation, will be a featured speaker at CITYDESIGN + CITYBUILD 2010 on Sept. 14-16 at the Hyatt Regency Convention Center in Denver, Colorado. The forum, produced by Montreux Energy, will gather a wide cross-section of public and private sector experts to discuss new ways to improve the efficiency and sustainability of urban energy, systems, and infrastructure.
"At BASF, we realize that it truly takes an entire city, working in concert, to measurably reduce our collective consumption of natural resources and secure safe and long-lasting infrastructure systems," said Armstrong.
Armstrong also explains that because BASF provides products and technology solutions that improve energy efficiency, durability and reduce overall environmental impacts in every industry sector, the Company has a unique perspective to share. His comments will focus on how BASF integrates sustainable development internally and in concert with public and private partnerships globally.
CITYDESIGN + CITYBUILD 2010 sessions will examine the connections between water and energy; smart grid technologies and reduced carbon emission strategies; sustainable mobility and transportation systems, and waste-to-energy best practices. The event formally opens with registration and a reception starting at 4 p.m. on Tuesday, Sept 14. For a full CITYDESIGN + CITYBUILD agenda please visit, http://www.citydesign.com.
BASF - The Chemical Company.
BASF Corporation, headquartered in Florham Park, New Jersey, is the North American affiliate of BASF SE, Ludwigshafen, Germany. BASF has approximately 16,000 employees in North America, and had sales of $13 billion in 2009. For more information about BASF's North American operations, or to sign up to receive news releases by e-mail, visit http://www.basf.us.
BASF is the world's leading chemical company: The Chemical Company. Its portfolio ranges from chemicals, plastics and performance products to agricultural products, fine chemicals and oil and gas. As a reliable partner, BASF creates chemistry to help its customers in virtually all industries to be more successful. With its high-value products and intelligent solutions, BASF plays an important role in finding answers to global challenges, such as climate protection, energy efficiency, nutrition and mobility. BASF posted sales of more than €50 billion in 2009 and had approximately 105,000 employees as of the end of the year. Further information on BASF is available on the Internet at http://www.basf.com.
###