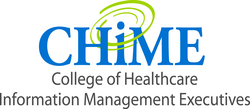 CIOs are still early in the discovery process. We don't yet have a complete understanding of the certification process and its impact on providers
Ann Arbor, MI (Vocus) September 11, 2010
Members of the College of Health Information Management Executives (CHIME) who responded to an August 2010 survey appear cautiously optimistic about their chances for achieving stimulus funding under the HITECH portion of the American Recovery and Reinvestment Act (ARRA).
Of the 152 member CIOs who responded to the survey, 28 percent indicated that they expect to qualify for stimulus funding in the first six months of fiscal year 2011, which begins on October 1, 2010. An additional 62 percent reported that they expect to qualify between April 1, 2011, and September 30, 2012, which marks the end of Stage 1 of the incentive program.
Only 10 percent believe they will not qualify for stimulus funds until fiscal years 2013 or 2014.
CHIME members who are versed in the intricacies of the evolving federal program to incentivize the installation of electronic health records (EHRs) caution that much remains unknown about how the federal program will operate. Even though CHIME timed the survey to occur a few weeks after the July 13 release of the final regulations covering meaningful use objectives, top IT executives are still finding out about the nuances of the program, and many details remain unknown.
"CIOs are still early in the discovery process. We don't yet have a complete understanding of the certification process and its impact on providers," said Pamela McNutt, senior vice president and CIO of Methodist Health System, Dallas, and chair of CHIME's Policy Steering Committee. "The reality of what it will take to qualify for stimulus funding won't be fully known until our vendors have obtained certification," she added.
CHIME also is submitting a list of questions to federal officials requesting clarification on key questions on various facets of the EHR stimulus funding program.
CHIME's membership comprises more than 1,400 chief information officers and other senior healthcare IT executives from a variety of provider organizations, including large hospital systems, community hospitals, for-profit hospitals and small or rural facilities. CHIME members typically oversee the information services department within their organizations and are leaders in implementing EHRs and other clinical systems. Approximately 11 percent of CHIME's membership responded to the survey.
Expectations vary depending on the type of healthcare organization and its size. For example, 38 percent of CIO respondents from academic medical centers expect to qualify for stimulus funding within the first six months, compared with only 22 percent of CIOs at community hospitals. In general, executives of larger organizations say they are more likely to qualify for funding within six months, compared with responses from smaller facilities.
While respondents generally predict a high degree of success in qualifying for stimulus funding, only two-thirds of respondents from hospitals with 100 to 199 beds say they will get funding within the first two fiscal years that the Stage 1 criteria are in effect. By contrast, nearly all respondents from facilities with 600 to 999 beds expect to qualify for stimulus funding within the first two years of the program.
Providers' potential to receive funding is still predicated on their ability to solve several challenges that many see as large obstacles standing in the way of meeting meaningful use requirements. The survey found that more IT executives are concerned about the certification program that will approve applications for use by providers seeking to participate in the program. About a quarter of respondents cited concerns directly or indirectly related to certification.
The objective specifying the use of computerized provider order entry (CPOE) by provider organizations was the second most frequently mentioned concern. Also ranking high as a concern is capturing and submitting data on quality measures. Fewer than 10 percent of respondents said they had no concerns about their ability to achieve stimulus fund payments.
Other findings include:

Relaxed standards for qualifying for stimulus funding will have little to no impact on improving providers' chances, according to 75 percent of the respondents.
While about 40 percent of respondents say they are well-positioned to achieve meaningful use with their current IT strategy and existing applications, slightly more than half say they are accelerating their plans to implement EHRs or otherwise re-evaluating current HIT applications to obtain funding.
A full report of the survey may be accessed below:
http://www.cio-chime.org/advocacy/CHIMEMUSurveyReport.pdf
CHIME plans to survey its membership quarterly to identify trends among healthcare providers in achieving meaningful use and qualifying for stimulus funding.
About CHIME
The College of Healthcare Information Management Executives (CHIME) is an executive organization dedicated to serving chief information officers and other senior healthcare IT leaders. With more than 1,400 CIO members and over 70 healthcare IT vendors and professional services firms, CHIME provides a highly interactive, trusted environment enabling senior professional and industry leaders to collaborate; exchange best practices; address professional development needs; and advocate the effective use of information management to improve the health and healthcare in the communities they serve. For more information, please visit http://www.cio-chime.org.
###