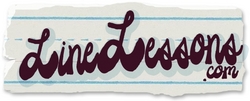 "Line dancing is a great low impact aerobic activity that increases balance and mobility, but is easy on the joints," Kathy Mohr, fitness expert for LineLessons.com explains. "That makes it an especially good exercise for anyone over age 40."
Columbus, OH (PRWEB) September 14, 2010
Today, Edie Driskill announced the launch of the new site LineLessons.com, dedicated to providing line dance instruction for beginners and up. LineLessons.com is designed for those looking for an enjoyable, affordable, flexible way to stay fit.
Staying active is the best way to combat the nation's number one health risk: obesity. For many women, the challenge is finding an activity they enjoy that fits their budget and schedule while addressing the issues of aging. LineLessons.com provides a solution by offering up-to-date line dance lessons based on the style born in the honkytonks of the 80's. Line dancing has grown up to be a dynamic, progressive activity that attracts many 40+ women who love all kinds of music, enjoy being part of an active community, and struggle to find time to exercise in their hectic schedule.
Line dancing gives participants all the joys of dancing without the need for a partner. It helps women maintain a healthy weight, good muscle tone, and youthful balance and coordination, while providing as a good low impact cardio workout with no special equipment or clothing needed to get started. Professional instruction is now available online for the first time, helping people learn at their own pace in the convenience of their home.
"LineLessons.com is a groundbreaking concept focused on a great sport that women of all ages can do to stay or get fit," said Edie Driskill, publisher of LineLessons.com. "Because 54 percent of American adults aren't getting regular exercise1, fun, easy and inexpensive solutions are needed. Line dancing offers a solution to this challenge because it's easy to learn, can be done anywhere and is an enjoyable way to get moving."
Pricing and availability
LineLessons.com allows the user to rent lessons that are tailored to a variety of levels, from beginner on up to expert. Students can rent one or more dances, including a "7-set" which features 30 minutes of dances that comprise a complete cardio workout. Points, used to rent videos, are sold in packages costing from $1.50 to $50. Dance and lesson rentals range from $.30 to $5.00 depending upon the length of the video and the rental period. Visit http://www.linelessons.com to get started with a free demonstration.
About LineLesssons.com
Author and dance instructor Edie Driskill has merged her publishing background with her love of dancing to create LineLessons.com. She brought together educational, dance, fitness, web and design experts to package a site that new dancers and new web users would find friendly. The site delivers instruction through streaming video from a dedicated server in views that students can see from across the room while dancing. Students are encouraged to manage their own progress and advance at a pace that is comfortable.
Note to media: Representatives of the media are invited to use Hall Pass No. PR0910 for free points to sample dances and lessons. Media resources are available at http://www.linelessons.info
1 Minimum recommended activity is 30 minutes a day that will break a light sweat. - WebMD Michael W. Smith, MD
###