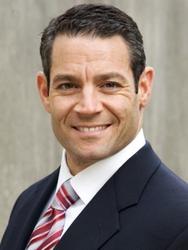 The profitability of your organization depends on the effectiveness of your sales leaders.
Orem, UT (PRWEB) September 12, 2010
Scott Edinger, co-author of The Inspiring Leader and Executive Vice President of Sales at Zenger Folkman, will lead an upcoming webinar entitled 6 Essential Behaviors of The Extraordinary Sales Leader on Wednesday, September 29, 2010 at 1:00 pm EDT.
Pressure has always been part of the job for a sales leader. But in today's difficult business environment, how do great sales leaders deal with increasingly virtual teams, higher levels of customer sophistication, and a modern work environment that emphasizes a much more collaborative culture?
Based on research done with over 25,000 leaders across four years, Zenger Folkman has decoded the six essential behaviors sales leaders must possess in order to drive change, improve sales efficiency and ultimately drive organizational profitability. "Our research proves that organizations can significantly increase profitability through better leadership. And which leader has the most direct impact on profitability? The sales leaders. It is so crucial, then, to have highly effective sales leaders," says Edinger. "Frankly, the profitability of your organization depends on it."
During the webinar, Scott Edinger will discuss the 6 crucial strategies that highly effective sales leaders employ to motivate and inspire their teams to high performance.
Attendees will learn:

Why sales leaders, more than any other leader, need to be extraordinary
The radical change in the business function performed by sales teams
The 6 competencies of highly-effective sales leaders
How to implement the 6 competencies in day-to-day work
Register for the webinar 6 Essential Behaviors of The Extraordinary Sales Leader with Scott Edinger and learn how your sales leaders can succeed in motivating and inspiring their teams to high performance.
The webinar will air at 1 p.m. EDT on September 29, 2010. There is no cost to attend; however, seats are limited.
About Zenger Folkman:
Since 2003, Zenger Folkman has been providing leadership and performance development that directly drives organizations' profitability. Founded on pioneering empirical research using 360-degree assessments and other surveys, Zenger Folkman has built one of the world's largest collections of leadership research data. Based on that data, Zenger Folkman has crafted a set of practical and provable techniques that focus on building strengths in today's modern business environment. Using implementation tools, personalized coaching and more, Zenger Folkman's approach lifts the performance of leaders, coaches and individual contributors to deliver today's most sensible and flexible leadership training programs.
# # #