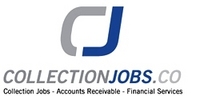 "I've used CollectionJobs.Co at our firm. Great tool for generating a huge amount of calls, and resumes that are relevant to our industry". Matt Gascon Ops Manager Law Office Of JJP
Littleton, CO (PRWEB) September 12, 2010
Overcoming Challenges of Specialized Job Searches
With millions of people surfing job sites like Monster and CareerBuilder every day, web searching is by far most effective and efficient way to find the right job or the perfect employee. But for professionals who work in a niche market, such as collections, major benefits can be found by using a more focused channel to find staff or positions in their field, without having to sift through irrelevant postings.
Job searchers and hiring managers in the accounts receivables industry will breathe a sigh of relief with the launch of the CollectionJobs.co, a new professional job site tailored to financial consultants and collections agencies. Offering targeted advice, specialized hiring and job search parameters, and a robust database of positions and employers—all targeted exclusively to collectors and accounts receivable professionals—CollectionJobs is poised to become the largest niche job board of its kind.
Advantages of Using a Specialty Job Board
With so many job sites out there, what's special about this one? CollectionJobs.co offers a variety of services and features for every aspect of hiring, job hunting, and professional career help, including:

Nationwide reach: The site aims to connect job seekers and employers all over the country, providing a broad selection of candidates and career choices that transcends geographical boundaries.
Effortless hiring: Companies can post job listings and wait for qualified candidates to apply, or they can browse job seeker resumes to find a good match.
Easy job searching: Employees can browse thousands of job listings and apply directly for them, or they can post their resumes and wait for employers to find them through the site's powerful search options.
Exceptional customer service: Unlike most of the mega job sites, CollectionJobs.co provides fast, reliable, and genuinely helpful customer support, as well as personalized advice on resume preparation, interview tips, and more.
Easy, intuitive interface: Leveraging cutting-edge technology, CollectionJobs.co surpasses even the top job search websites in terms of ease of use and efficiency.
A Bright Future for Financial Professionals
The collections field has undergone some sweeping changes in recent years, with over 400,000 people finding work in the industry. The Bureau of Labor Statistics predicts that the number of people employed in financial services will grow by 19% between 2008 and 2018 - roughly double the average growth rate of other fields. As a result, there is an abundance of accounts receivable jobs, and plenty of qualified candidates seeking positions. There is extensive room for growth and career longevity in this strong, expanding discipline.
Niche job websites allow job seekers, collections agencies, and financial services groups to save time and money while successfully achieving their professional goals. For more information, visit http://www.CollectionJobs.co.
###