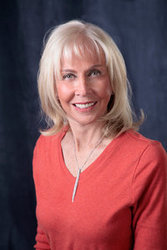 Briefcase Essentials: Discover Your 12 Natural Talents for Achieving Success in a Male-Dominated Workplace
Las Vegas, NV (PRWEB) September 13, 2010
While her name may not bring immediate recognition, Susan T. Spencer is well known in multiple industries, including professional football, as a pioneering woman of "firsts" -- as the Acting GM/Chief Counsel of the Philadelphia Eagles; founder of an apparel company and owner of, not one but, three wholesale meat companies and distributorships.
Having storied success in several arenas, Susan T. Spencer now dedicates her time teaching, motivating and providing first-hand knowledge to small business owners -- especially women -- who can immediately employ her information and recommendations.
As Ms. Spencer explains, "I believe that successful business women have an obligation to encourage other women to become business owners and to give them information that will help them achieve success. Why? Because greater numbers of successful women-owned businesses will change the way women are characterized as women in business."
To facilitate this process and to reach a greater audience, Ms. Spencer has just launched a new five-part-series of video blogs on the critical topic of managing cash flow. This initial series, addressing positive cash flow, borrowing money and other cash flow related topics, is available via her website BriefcaseEssentials.com and on YouTube at: http://www.youtube.com/user/susantspencervideos.
Drawing on her personal successes and firsthand experiences including her first business venture to her acquisition of companies that contributed to the growth of her own multi-million dollar organization, this series teaches small business owners -- particularly women -- how to make smart money decisions and avoid the pitfalls, when launching a business.
To complement her blogs and further illustrate her commitment to women entrepreneurs, Ms. Spencer's new book, "Briefcase Essentials: Discover Your 12 Natural Talents for Achieving Success in a Male-Dominated Workplace" (Greenleaf) will hit bookstores everywhere in March of 2011.
# # #