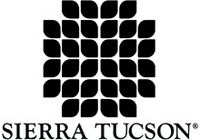 It's no secret that all hospitals are not equal
Tucson, AZ (PRWEB) September 14, 2010
Sierra Tucson, a premier, multi-licensed treatment center dedicated to the prevention, education and treatment of addictions and behavioral disorders, has been recommended in U.S. News & World Report's 2010 list of America's Best Hospitals for Psychiatry.
The nation's leading source of rankings evaluated 4,852 hospitals to determine the best in 16 adult specialties from cancer to urology. Ranking for the psychiatry specialty was based solely on reputation, derived from the facilities' most recent physician surveys.
"It's no secret that all hospitals are not equal," said U.S. News' Avery Comarow. "That is why U.S. News has published the Best Hospitals rankings for 21 years: to help guide patients who need an unusually high level of hospital expertise."
Adds Comarow, "The special quality shared by [those] that made it into the new 2010-11 Best Hospitals… is their ability to take on and meet the most difficult challenges."
Sierra Tucson recently celebrated 26 years of compassionate care and clinical excellence. Internationally renowned for its effective therapies, extraordinary staff, and exceptional setting, Sierra Tucson provides advanced integrated treatment to identify and resolve patients' underlying issues. This supportive path has led to recovery for tens of thousands of people who have suffered from alcoholism, drug addiction, chronic pain, depression, anxiety, trauma, eating disorders, sexual compulsivity, or other mental and behavioral disorders.
"We are pleased to announce that the 'U.S. News Best Hospitals' report has again recommended Sierra Tucson as a Hospital for Psychiatry in 2010," said Dr. Patricia Ryding, Executive Director.
Located on 160 acres at the foot of the Santa Catalina Mountains near Tucson, Arizona, Sierra Tucson offers patients a beautiful, natural healing environment and the highest level of confidentiality. For more information, call 800-842-4487 or visit http://www.SierraTucson.com.
Sierra Tucson is a member of CRC Health Group, the most comprehensive network of specialized behavioral care services in the nation. CRC offers the largest array of personalized treatment options, allowing individuals, families, and professionals to choose the most appropriate treatment setting for their behavioral, addiction, weight management and therapeutic education needs. CRC is committed to making its services widely and easily available, while maintaining a passion for delivering advanced treatment. For over two decades, CRC programs have helped individuals and families reclaim and enrich their lives. For more information, visit http://www.crchealth.com.
# # #