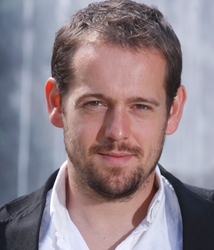 There are significant opportunities for Scottish businesses to export to the United States.
(PRWEB) September 14, 2010
Lingo24, Scotland's most successful translation and localisation company, with a turnover of £3.65m in 2009, broke into the US market this month, launching a full-time hub in Silicon Valley.
Lingo24's founder and Managing Director Christian Arno said, 'Opening a hub in the USA has long been an ambition of mine, and whilst we've had some top clients in the US for a number of years, I believe that now's the time for us to mobilise Lingo24 on the ground across the pond.
'We've found there are significant opportunities for Scottish businesses to export to the United States. Since opening a hub in Panama to service North America in January 2008, we've seen the US rise rapidly to become our third largest market, after the UK and Germany.
'Our expansion on the ground in the USA, coupled with the fact that we've just lured a top sales trainer from Yahoo! to work from our Edinburgh office, means we are very well placed for further growth in 2011.'
Lingo24's Senior Director of Business Development Elaine Olshanetsky, who is coordinating the company's US strategy from Lingo24's Silicon Valley base, said, 'With the opening of the new Californian hub, I'm expecting to see our turnover from the USA rise rapidly - there are some exciting business partnerships already in the works.'
Elaine is based in San Francisco's Bay Area and will be responsible for building Lingo24's team in the US, with a set-up investment of £250,000 for the first two years.
Lingo24's success story highlights the opportunities available in export for UK businesses – the company has been one of the few to experience significant growth during the recession, with turnover growing by 30% each year since December 2007.
Lingo24 translated over 46 million words in the past 12 months, covering over a hundred languages for clients in more than fifty countries. The company counts Orange, MTV and Burger King amongst their top clients.
Christian Arno and Elaine Olshanetsky are both available to comment on the opportunities the US market presents to UK businesses.
About Lingo24
Entrepreneur Christian Arno founded Lingo24 as a 22 year-old in 2001 from his parents' spare room in Aberdeen, and today the company has 127 full-time staff in nine cities worldwide, and is on course for a turnover of £5m GBP in 2010.
For further information, photos or to arrange an interview, please contact:
Nick Jarvis
Communications Executive
nick.jarvis(at)lingo24(dot)com
+44(0)131 201 0023
# # #