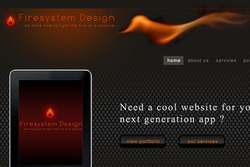 Learn to create the best advertising commercials, web designs and programming in the most extensive tutorial website!
(PRWEB) September 17, 2010
http://thedevelopertuts.com will launch on 1st October. This blog will feature real-life businesses. It will cover website design, media creation and distribution, after effects editing and post-production tutorials.
The website is free to join and view. Altrough the website's launch has been planned for 1st September, it had to be postponed to 1 month later because of some late problems.
The team is working hard to make this tutorial blog the highest quality available on the tutorial niche. The tutorials will be free and extensive. You will have access to the premium content for 3 months, after which we will create a subscription system. The average price for this monthly subscription will be around 10$.
For the time being, if you goto http://thedevelopertuts.com and enter your email address now, you will receive a free project tutorial. This tutorial is exclusive, and will not be published anywhere.
# # #