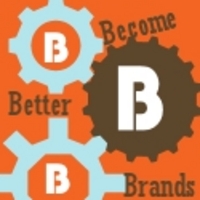 Your Bootcamp has been invaluable to me.
Fort Lauderdale, FL (PRWEB) September 23, 2010
Become Better Brands, an up and coming social network on the Ning platform, was founded in response to the need for small business owners and entrepreneurs to grow their businesses in a down economy. Though still small in size, the network has recently tripled in membership as more businesses become aware of its valuable offerings which aid them in building their brands. The network is doing its part to help business owners in this weak economic environment by offering a free membership, monthly newsletter, free advertisement, central access to in-house consultants, webinars, and informative member contributed blogs and discussions, in a order to help aid them in developing consistent and cohesive brand identities. In a "down economy, tomorrow's leader's are born, according to a report by the J.C. Williams Group titled "Building Business/ Brands in a Down Economy."
Become Better Brands is a network built on being collaborative and supportive in nature, as demonstrated by the fact that even the logo and web designs were created and voted on by its members. BBB employs marketing techniques that actually serve as lessons for budding business owners seeking to grow their influence and recognizability. For instance, it operates a brand ambassador program for the BBB brand, which actually demonstrates techniques the members can use with their own brand development. The network is also currently running a Social September Member Tag, which requires the members to visit other members' profiles and leave thoughtful comments in order to compete to win almost $300 worth of prizes, all provided by BBB and its members.
For members seeking more support and accountability, BBB now offers an affordable 10 week branding bootcamp program that can be done in a group format or on an intensive, one to one basis. The program takes the trainees through the branding process, touching on logos, websites, social media, SEO, customer service, promotions, and brand loyalty. Joy Randel of Dazzle Dog Delight and bootcamp trainee says that the "Bootcamp has been invaluable to me." Additionally, the network just opened up an Elite membership, which provides access to a bi-weekly mastermind chat, first access to webinars, text advertisements in the monthly newsletter, and the ability to contribute articles for placement in the newsletter. The next group bootcamp program will begin in November and registrations are due by Oct. 15th. According to Become Better Brands owner Heather Lopez, "Many small business owners are lost when it comes to building their brands. They know they want to do it, but just don't know how or can't afford to pay the usual rates charged by branding agencies. Many of our new members have the beginnings of a brand, but can't seem to take their businesses to the next level or are even sabotaging their own brand by using cost saving techniques that don't work. Become Better Brands helps to guide them in the right direction, teaching them how to build their brand without spending a fortune doing it."
In response to the surging popularity of branding and social media, Become Better Brands has incorporated both in one convenient place for those looking to harness the power of having a consistently identifiable brand image that is shared by others virtually. Members can even tweet and share posts right from the site, and invite others to join in the discussions. The network also boasts groups that join together to help build followings on Twitter, Facebook, and blogs, as well as to target specific niches. The network is currently seeking larger brands to sponsor the site and foster a sort of mentorship for those just starting out. Mrs. Lopez reports that she "would like BBB to become a central place where small brands go to grow up.'
For more information about Become Better Brands, please visit http://www.becomebetterbrands.com. BBB can also be found on Twitter at http://twitter.com/wherebrandsgo and on Facebook at http://facebook.com/becomebetterbrands.
###