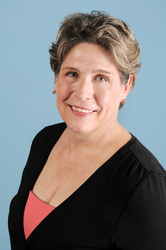 Richmond, VA (PRWEB) September 15, 2010
Children who have trouble with reading will fall behind in school without some help. That help can be provided by teachers, but the most effective delivery method is at home: parents.
Most, but not all, reluctant readers are boys - the problem is based in brain development. When children are born, the left side of the brain, where the language center begins, is developing faster in girls. The right side of the brain, where spatial skills are located, is developing faster in boys.
By the time children reach school, many boys and some girls are simply not yet ready to read. Combine that developmental difference with boys' natural competitiveness and they are not willing to try something at which they know they can't succeed.
How can parents help their children learn to love reading?
1. Help them develop verbal skills by reading to them every night from the time they are born.
2. Talk to them when they are babies. It doesn't matter what you say, just talk to them.
3. Find books they're interested in: anything by Richard Scary, and series for boys such as Captain Underpants and Diary of a Wimpy Kid. Give them graphic novels, but [i]be careful[/i]. What you want are abridged versions of good literature, not rewritten junk. Also be very careful about Manga, the Japanese comic books – most are not suitable for children under 16. Check with your local library for recommendations.
4. Be a good role model – always have a book going of your own. Tweens might be interested in a boy-and-dad or girl-and-mom book club. Pick a book you enjoyed as a child and read it with your son or daughter. Get together with other dads/moms and sons/daughters who have read the book to talk about it.
About Dr. Abby:
Abigail Norfleet James PhD is the author of Teaching the Male Brain: How Boys Think, Feel, and Learn in School and Teaching the Female Brain: How Girls Learn Math & Science. She presents at education-related conferences around the world, most recently at Young, Drifting & Black in London in late June 2010, about how to help kids learn better in both single-sex and coed settings. Dr. Abby has also been invited to speak at the 2011 ACSD (formerly Assn. for Supervision and Curriculum Development) Conference – her presentation will be Gendered Education: How to teach girls and boys effectively in the same classroom. An expert in brain research and the real-world classroom, Dr. Abby's groundbreaking work has helped schools in the US, Europe, Asia, and Africa get real results for their students.
###