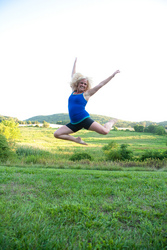 "Made a profound effect on my life." B. Shube, NY
Bethel, CT (PRWEB) September 15, 2010
Heather Hansen O'Neill of Find Your Fire in Five, is offering a free educational webinar on October 1st from 2-3pm EST (reg priced $129). In today's tough economy, people are being forced to reevaluate career choices. The Fire in Five webinar will help ease transition to create a more joyful life.
Heather Hansen O'Neill helps individuals and organizations transition from pain and discontent to joyful living and productivity. Her clients have said, "I have a renewed sense and mission," "Exceptional and beyond inspiring," and "Made a profound effect on my life."
With unemployment at an all time low many are tired, overwhelmed, and dissatisfied in life. The Fire in Five webinar on Oct 1st introduces a 5 step process for living a passionate, joyful life with new career choices and balance. Spend an hour and walk away with at least two immediate actions and the motivation to transform. For more information or to register today, please call (888) 828-3890 ext 1 or visit http://www.findyourfireinfive.com.
###