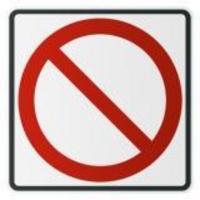 "This free kit takes the pain out of the process and makes creating a small business plan easy and even...dare I say it…fun!"
Cincinnati, OH (PRWEB) September 21, 2010
For thousands of small business owners, just thinking about writing a small business plan is torture. Now, Small Business Divas ends the torture with a free planning kit that walks through the planning process in small, easy-to-create pieces.
"Writing a business plan is critical for success, especially when starting a small business," said Shannon Bradford, founder of Small Business Divas.com. "This free kit takes the pain out of the process and makes creating a plan easy and even…dare I say it…fun!"
The torturous traditional business planning processes block people from using creativity and expressing ideas. By the time people wade through the painful, plodding, linear outline, they have lost touch with the passion that is crucial to success in small business. Plus, few people live a life that allows for sitting down for hours at a time to create a plan.
The free No-Torture Small Business Plan Kit solves both problems. It walks through a planning process in a way that even a passionate, idea-filled, busy entrepreneur can enjoy. The Kit includes a series of email messages with questions used to create a plan in small, easy to brainstorm pieces. The research and numbers needed and the documents to include are all part of the Kit's process. The Kit also offers fun and easy ways to develop essentials, like marketing messages and key customer benefits. Plus, it is portable, making it easy to work on the plan anywhere, anytime.
The Kit was created after coaching a variety of small business owners and people who were starting a business and seeing the pain they experienced when trying to create a plan.
When you request your Kit, along with the easy, step-by-step process that takes the torture out of planning, you'll also receive a checklist for your small business plan, resources for business plans, and a bonus. A Special Report with tips for getting things done. In the bonus Special Report, "Get It Done Now for Small Business!" are the secret strategies for using the brain's natural processes to overcome procrastination, end writer's block, fill idea deserts, and get things done quickly and easily.
If you are ready to stop the torture, request your No-Torture Small Business Plan Kit today at Small Business Divas.
###