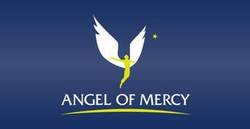 With the demand for senior care rising, it is important to acknowledge the efforts of individual providers who deliver extraordinary service.
Altamonte Springs, FL (PRWEB) September 21, 2010
While there has been no shortage of media coverage when it comes to horror stories of elder abuse and neglect, there are far fewer reports about the inspiring individuals who go above and beyond in their dedicated service to seniors. For this reason, the National Senior Living Providers Network (NSLPN.com) has established the Angel of Mercy Award. This accolade is awarded quarterly to spotlight the professionals and volunteers who provide exceptional service to their elderly patients and residents.
The Angel of Mercy Award was conceived by Britt Nichols, co-founder of NSLPN, the largest online source for senior care jobs and free professional online community. The goal of this special distinction is to improve the overall quality of senior care by recognizing the individual providers who are often overlooked but critical members of a care team. Each quarter, the award is presented in two categories, clinical and non-clinical.
Says Nichols, "With the demand for senior care rising, it is important to acknowledge the efforts of individual providers who deliver extraordinary service." Nichols also emphasizes that the Angel of Mercy Award is not exclusively for caregivers, and encompasses all aspects of senior living. "Nominees include volunteers and other, non-clinical employees from independent and assisted living as well as skilled nursing, home care and hospice. Any professional who has positively impacted the lives of seniors qualifies." Currently in its third round of awards this year, past Angel of Mercy Award winners have included an administrative assistant, a Director of Nursing, a dementia care community owner, and a caregiver.
Nominations for the current quarter are being accepted through September 30, 2010. Any submissions received after that date will be considered for the next quarter. NSLPN.com rewards winners with a $250 gift card as well as prizes and professional recognition. For more details and to submit a nominee, please visit http://www.nslpn.com/community/angel-of-mercy-awards/
About NSLPN
The National Senior Living Providers Network (NSLPN) is dedicated to improving senior care by providing all types of Senior Living Professionals a FREE online resource for Senior Care Jobs, Long Term Care News, Senior Living Blogs, and Professional Care Community.
Through the NSLPN.com Career Center, you will find all the latest jobs and career opportunities in Senior Care in one central place. With our Industry Spotlight articles, Daily Dose Blogs, Market Watch, and our News and Resources you will find numerous articles and information to keep you well-read and up-to-date. And perhaps most importantly, through our Professional Senior Care Forums, Discussion Groups, and Professional Profiles, you can connect with other Senior Care Professionals to gain valuable industry insight. Through this free multi-dimensional venue, Senior Care professionals and employers across all of the Senior Care disciplines can stay informed and in-touch to the Senior Living Provider community.
Press Contact:
Britt Nichols
Info @ nslpn.com
407-705-3056
###