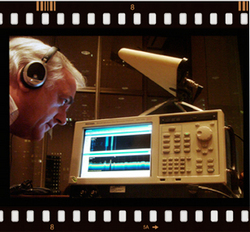 "Eavesdropping and espionage is now considered a good business practice by some."
Oldwick, NJ (PRWEB) September 27, 2010
A new executive tutorial, "Countering Electronic Espionage in Business" is being released by Spybusters LLC / Murray Associates. It explains how to create a business counterespionage strategy and demystifies the electronic surveillance detection process.
"News reports of a sharp increase in electronic surveillance and general spying has business executives nervous," said company director Kevin D. Murray. "Everyone is asking the same question, 'What should we be doing about it?' Business schools never taught this subject. A quick briefing was obviously needed."
Some executives conduct regularly scheduled Technical Surveillance Countermeasures (TSCM) inspections. Others just hope they will never have their pockets picked. It is not because they don't care. It is because they don't know what to do.
"Countering Electronic Espionage in Business" explains the corporate Technical Surveillance Countermeasures (TSCM) process.

What to do if you suspect you have a problem;
How to hire an eavesdropping detection specialist;
How successful TSCM bug sweeps are conducted;
Why audits are as vital as they are cost-effective;
Video clips of a sweep team conducting an inspection further explains and demystifies the process. More commonly known as "Bug Sweeps," these inspections include: Board rooms, executive suites and communications equipment.
The tutorial also explains:

Executives have a fiduciary responsibility to protect valuable intangible assets.
Courts require special security (like sweeps) before "Business Secrets" can be afforded protection.
Inspections are better than a specialty insurance policies (sweeps can prevent the loss).
The latest electronic bug can be called like a cell phone! GSM bugs are being sold on eBay, most for less than $50.00. Search using the term "GSM bug."
The latest software threat is Cell Phone Spyware, which turns cell phones into bugs. Phone calls, room conversations, texts and e-mails are all at risk. Search using the term "cell phone spyware."
These inspection programs usually cost less per year than a security guard.
Eavesdropping Detection for Business was written by Kevin D. Murray. He is an independent and certified professional security consultant with over three decades of corporate counterespionage experience. His book "Is My Cell Phone Bugged?" will be in bookstores soon.
Spybusters LLC / Murray Associates provides Advanced Eavesdropping Detection Audits and Counterespionage Consulting services to business, government organizations and high-profile individuals. Headquartered near New York City, Murray Associates services are available internationally. Cases are accepted based our schedule and ability to help. Cases involving detection of legal eavesdropping, assistance with illegal activities or which are against the best interests of the U.S. government and its citizens are not accepted.
###