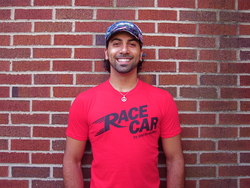 a forward thinking company that gives back
New York, NY (PRWEB) September 15, 2010
Palindrome Apparel is proud to announce the launch of its initial line of products and partnerships. A palindrome is simply a word, sentence, or phrase that reads the same way backwards as it does forwards, and that's how we at Palindrome Apparel define our mission – a forward thinking company that gives back. We are a young, sustainable, socially conscious lifestyle brand that uses only high quality, American-made products. For each unique pal•in•drMmeTM design that we create, we partner with a specific domestic nonprofit organization that will directly benefit from every purchase associated with that particular image. We donate 20% of all retail revenue to our socially responsible domestic partners. Join our fight to harness the power of conscious consumerism and give back through the concept of Wearable Wordplay.
Palindrome Apparel has partnered with the Louisiana Wildlife Federation for our line of "LION OIL" products. The Louisiana Wildlife Federation is a non-profit conservation education and advocacy organization established in 1940 to "restore, preserve, develop and increase the birds, fish, game, forestry, wild flowers and all other wildlife resources of the State of Louisiana." LWF represents a broad constituency of conservationists including hunters, fishers, campers, birders, boaters, and other outdoor enthusiasts who believe in constructive conservation and protection of Louisiana's natural resources and the quality of the environment. They are currently on the front lines of the BP oil spill clean-up in the Gulf Coast. Twenty Percent of each "LION OIL" purchase will directly benefit the on-the-ground efforts of the LWF.
Palindrome Apparel has partnered with the Yes To Carrots™ Seed Fund for our line of "Yo Banana Boy" products. Yes to Carrots is currently the second largest organic cosmetics and beauty company in America and has products carried in over 30,000 stores in 21 countries. Their efforts have grown to include The Yes To Carrots™ Seed Fund, a 501(c)3 nonprofit organization that provides grants to schools and communities to help build gardens and promote access to healthy nutrition. The Seed Fund creates innovative, fun, and educational ways for kids to spend time outside, learn about organic gardens and food sources, and learn to lead healthier lifestyles to fight childhood obesity. Twenty Percent of each "Yo Banana Boy" purchase will be directly donated to this great organization.
Palindrome Apparel has also partnered with Carbon Free Girl, a nonprofit environmental organization launched by one of the top female racecar drivers in the world, Leilani Münter, for the line of, you guessed it, "Race Car" products. Since 2007, Leilani has been adopting an acre of rainforest for every race she runs. She is the first Ambassador of the National Wildlife Federation and has been ranked by Sports Illustrated as one of the top ten female racecar drivers in the world. The mission of Leilani's Eco Dream Team is to send powerful messages to the 100 million race fans in the U.S. to make a difference by spreading environmental awareness about sustainable living alternatives, clean energy, alternative fuel vehicles, and environmental legislation. Twenty Percent of each "Race Car" purchase will be directly donated to this unique organization.
For interviews and press requests please contact press(at)bypalindrome(dot)com or call 617.886.5108. COO Jared Shahid and CEO James Reilly are available for any and all inquiries.
###