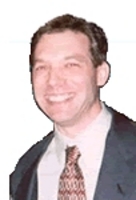 Progress Cards give kids specific skills needed to help them overcome their obstacles and achieve their goals!
Winston Salem, NC (PRWEB) September 15, 2010
With school just beginning and fall sports now starting, many children struggle to make and keep friends, as well as play their best with sports. Progress Cards are designed to help children recognize what they are already doing well, while offering them additional skills to add to their repertoire for greater success.
While working with hundreds of children and families as an elementary school counselor, Scott Ertl developed Progress Cards for others to be able to use these proven skills with success as well.
In school, most children have not found the balance between confidence and control. They either lack confidence and initiative or they dominate with control and manipulation. The Friendship Skills Progress Card lets children identify which behaviors they currently engage in and offer them an opportunity to decide which other behaviors would be helpful in getting along better with friends. While some children need to give more compliments, smile or stand up for others, other children need to listen without interrupting, share or stop being bossy.
The Friendship Skills Progress Card has 23 different friendship skills for children to review and choose which ones they want to practice. Children check off the bubbles on the Progress Card for each time they practice their chosen skills to see how their efforts do create positive change.
While many children play sports in school, there are milions of children on basketball courts, football fields, soccer fields, gymnasiums, and Tae Kwon Do centers after-school and on weekends. Often times, adults are not the best role models for demonstrating positive sportsmanship behaviors. The Sportsmanship Progress Card provides 15 positive behaviors for children (and adults) to practice while playing and observing sports.
While the Friendship Skills and Sportsmanship Tips Progress Cards are both available for free downloads for the month of September, there are a total of 60 different Progress Cards available to help children. Other topics include: Control and Express Anger Appropriately, Getting Along Better With Siblings, Divorce Tips For Kids, Dealing With The Death Of A Loved One, Overcoming Loneliness, How To Stick Up For Others, Team-Building Skills, Ways To Earn And Save Money, and many more.
In addition to the Progress Cards, many children use Progress Books to identify current strengths and desired goals. The Progress Book can also be downloaded for free at: http://www.ProgressCards.com
###