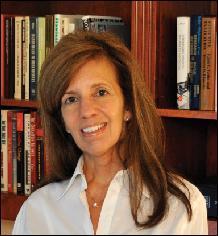 Boston Globe's #1 pick for self-help books on relationships. "... this book should be read by all married couples. ... the tone is matter-of-fact, as well as enticing, as it beckons readers to continue reading." Midwest Book Review
Mount Kisco, NY (PRWEB) September 23, 2010
"A Short Guide to a Happy Marriage," is the perfect gift book for all those family and friends getting engaged or married during the upcoming holiday season. It is beautifully designed and has an inspiring message and suggestions that will help any couple grow together as soul mates while they navigate the inevitable marital challenges along the way.
Author, Sharon Gilchrest O'Neill, takes all that she has learned from years of working with couples, and as well, from her own marriage of 27 years, and has distilled that knowledge into twenty highly useful suggestions, and "... in some ways, surprising suggestions." (Midwest Book Review)
O'Neill's passion and belief in the importance of honoring and supporting couples who persevere in the hard work of marriage prompted the initiation of an annual NYC "Marriage Night" this past April 29th, receiving a Bloomberg Mayoral Message (an excerpt): "On behalf of our great City, I commend married New Yorkers for serving as examples of marriage's limitless possibilities for love, friendship, and companionship." In her work and book O'Neill encourages all couples to establish marriage rituals that are an indestructible part of the fabric of life together. She looks forward to the day when Marriage Night is recognized and celebrated across the country. With special days, weeks and months declared for all kinds of things in our country, what could be more important and meaningful at this time in America than for all couples to be honored and supported on a "Marriage Night."
Sharon Gilchrest O'Neill, Ed.S., LMFT, is a Marriage & Family Therapist and Family Business Consultant. She has worked for over 25 years, both in private practice and in the corporate setting, helping her clients to examine assumptions, think creatively, and build upon strengths. She holds degrees in Marriage & Family Therapy, Organizational Psychology, and Developmental Psychology.
An early, inspiring career experience as part of the group of professionals who founded the first freestanding hospice in the United States, paved the way for her uncanny ability to listen, brainstorm and inspire hope in others. Sharon has been a graduate instructor/advisor, an organizational learning consultant, a hospice volunteer, and a NYC Marathon finisher.
She received a Practice Award from the American Association for Marriage & Family Therapy for her workbook: To Enhance Creative Thinking is to Liberate a Couple/Family, and has published articles on the importance of Getting to Know our Children. She was an invited facilitator in Moscow, training Russian psychiatrists in the skills of marriage & family therapy.
Sharon's current practice is filled with the tough and complicated therapy of saving marriages.
Sharon is a Clinical Member of the American Association of Marriage & Family Therapy (AAMFT).
Further information about her practice can be found at AAMFT's website: http://www.therapylocator.net
###