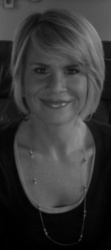 If you slack, you will get hacked. Take precautions to protect your most valuable asset...your identity.
Nashville, TN (PRWEB) September 30, 2010
"If you slack, you will get hacked," reports Marketing Communications Consultant and Writer Irene Williams. "There are so many simple things we can all do to protect ourselves."
Williams speaks with firsthand knowledge. Having recently experienced an invasive hack attack on her business email and Facebook accounts, Williams inadvertently took a crash course in the do's and don'ts of online security and personal identity protection.
"Hackers hijacked my business email accounts, as well as my Facebook account," Williams reports. "As an independent business person who works almost exclusively online and focuses on digital and social marketing for clients, this kind of invasion was terribly disrupting."
Compelled to share the lessons and practical insights she learned through the experience, Williams has written a 3-part blog series on SmallBizBigTime.com to offer tips on avoiding a hack attack, as well as essential ideas for responding after one occurs. She also interviewed Identity Theft Expert and Speaker John Sileo—ThinkLikeASpy.com—in order to offer even broader information relevant to identity protection.
Some of the key tips included in Williams' blogs post include

Guidelines for password usage: create long, difficult and illogical passwords that incorporate capital letters and random numbers
Suggested settings for Facebook security: turn Account Alerts on in the Account Setting function to receive notification of unidentified account access
Preparedness before crisis occurs: keep phone numbers on hand for email service providers to avoid a hasty search after account compromise and register a secondary email account with the provider so they can send a temporary password in case of emergency
Back-up your contacts: keep a fresh email contact list on the hard drive, as hackers often delete lists after purveying an attack
Williams' complete tips and a full description of her experience are available now online at SmallBizBigTime.com.
"In my work, being online and being accessible through social networks is a necessity," Williams states. "That's why I have to find solutions that allow me to be visible without being vulnerable. I could've done so many things better to avoid the hack attack… I want other to learn from my experience."
Irene Williams offers marketing communications leadership for client nationwide. Williams, an accomplished creative strategist and copywriter, specializes in marketing campaigns for today's Digital -Social - Mobile marketplace. For more information on Williams, visit msg2mkt.com. Williams' business blog and hack attack prevention tips are viewable at smallbizbigtime.com.
###