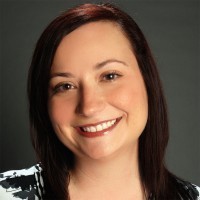 The search industry is changing at a rapid pace
Minneapolis, MN (PRWEB) September 30, 2010
Lisa Raehsler, a Search Engine Marketing Strategy Consultant and MIMA programming committee chair, was selected to present at two national conferences this fall including Search Marketing Expo (SMX) and Search Engine Strategies (SES) Conferences. Raehsler will share cutting edge tips in paid search engine marketing including multichannel marketing integration and leveraging PPC tactics for online retailers, just in time for the online shopping holiday season.
Raehsler is a Certified Google Advertising Professional who has managed more than 30 PPC accounts for clients from branding to ecommerce, for both agency clients and corporations. She will share proven search marketing strategies during two different panel sessions:

'It's Not Multichannel Marketing If You Don't Include Search' session explores the best ways to integrate search into the marketing mix of traditional and other online media. Attendees will leave with the knowledge that reaching customers through multiple avenues should always include search engine marketing to be the most effective.
There is still time for online retailers to swoop in and re-invigorate sales during the peak online holiday shopping season. In 'Holiday Shopping Tactics', attendees will take actionable tips back to the office to breathe new life into their holiday search campaigns.
"The search industry is changing at a rapid pace," comments Lisa Raehsler. "industry announcements like Google Instant and the Yahoo! /Bing alliance make it necessary to continuously expand and refine our knowledge of marketing through search engines. My sessions will help attendees sort through the noise and target the specific strategies they need to be successful."
Attendees can register for SMX East and SES Chicago at the following links:
[http://searchmarketingexpo.com/east [Search Marketing Expo (SMX) East
Search Engine Strategies (SES) Chicago
About Lisa Raehsler, SEM Strategy Consultant
Lisa Raehsler is a search engine marketing consultant based in Minnesota. Lisa has managed more than 30 PPC accounts for clients from branding to ecommerce, serving as expert in integrating search campaigns with web analytics, ecommerce websites, and behavioral targeting strategies. In addition to agency work, she has led successful online marketing programs at Thomson Reuters in search marketing, merchandising, and ecommerce strategies at the enterprise level. Lisa also serves as programming committee chair for the Minnesota Interactive Marketing Association (MIMA), the world's oldest and largest interactive marketing association. Lisa's recent speaking engagements on search include MIMA, SMX, SES conferences. She holds a BA in Economics from Valparaiso University and is a Certified Google Advertising Professional.
Blog: http://www.onlinemarketingmavens.com
Lisa Raehsler's profile on Linkedin
###