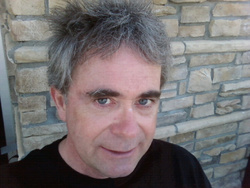 Dallas, Texas (PRWEB) September 15, 2010
Author Joe B. Vaughan, Jr.'s non-fiction political cookbook, The Suburban Manifesto- How To Make City Hall Do Exactly What You Want is now available in Kindle format on Amazon as well as hard copy (http://www.amazon.com/s/ref=nb_sb_noss?url=search-alias%3Dstripbooks&field-keywords=Suburban+Manifesto&x=0&y=0 ).
The Suburban Manifesto describes Joe's political adventures staging a legal, democratic and highly-satisfying political revolution in Irving, Texas. He and his co-conspirators - the term the sitting council and cohorts used for Joe and his fellow revolutionaries – organized, made speeches, registered voters, picked candidates, staged debates and ultimately elected five new councilpersons to vote as a bloc to stop dangerous overdevelopment and return control of the city of Irving to its residents.
The Suburban Manifesto provides detailed instructions and helpful advice for organizing a grassroots movement, including establishing effective group communications via free Internet social pages and Twitter, selecting movement spokespersons and, most important of all, making effective presentations to local municipal committees, panels and city councils that get results.
The Suburban Manifest also lists criteria by which informed voters should pick political candidates, what voters should demand and expect from their elected representatives, as well as the signs that a sitting politician has outlived her or his usefulness and should be replaced.
The Suburban Manifesto – How To Make City Hall Do Exactly What You Want
Paperback: 160 pages
Publisher: CreateSpace (April 15, 2010)
Language: English
ISBN-10: 1452800065
ISBN-13: 978-1452800066
###