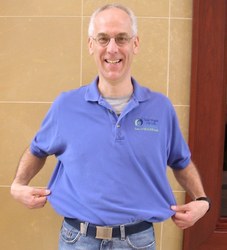 "I can walk up and down stairs without pain for the first time in years."
Beaverton, OR (PRWEB) September 15, 2010
With two-thirds of Americans either overweight or obese, it takes an army of trained, compassionate Health Coaches to nurture us back to vibrant health.
Currently, there are only 8,000 active Health Coaches in the country. We need many more so we can not only make a dent in the obesity epidemic, but bring it to an end.
The following online magazine includes some impressive and touching before-and-after photos with heartfelt testimonials: http://www.4generations4health.com/magazine
Shape with Phil, Inc. ( web: http://www.shapewithphil.com ) is part of the "volunteer army" dedicated to getting America healthy, one individual at a time. Our clients lose up to 2-5 pounds per week -- simply, safely, with no cost other than the nutritious, delicious meal replacements offered by the company.
The program is perfect for people with diabetes, high blood pressure, cholesterol and other health-related issues.
To learn more about what it means to be a Health Coach, readers are encouraged to watch this short online video: http://www.tsfl.com/video/healthcoach.html
Then contact Philip Mandel, President of Shape with Phil, Inc., using the contact information provided in this press release -- or via the company's website: http://www.shapewithphil.com.
###