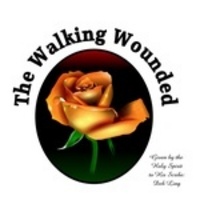 Sacramento, CA (PRWEB) September 15, 2010
The Walking Wounded ebook is for those with wounds from trauma or abuse. Written from a scriptural basis, follow the journey of the author as she is healed of her wounds from abuse. This same teaching, based on the Word of God, has healed others as it has been taught to them.
This book can help those that are: hurting from losing a loved one; blaming others for the death of a loved one; hurt from the trauma of a divorce or other traumatic event; and someone that has been abused. Trauma and abuse both bring on wounds that can be healed with the help of the Word and this ebook.
The Word of God is instrumental in healing when walking through this journey. Start today and change from being the Walking Wounded to the Race Winner. This ebook can be purchased at The Walking Wounded.
For more information, or to arrange speaking engagements you can contact the author at deb.ling(at)ymail(dot)com.
# # #