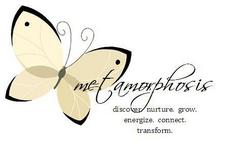 The focus of our Metamorphosis retreat is to empower women to be healthy, fit, and confident.
Alpharetta, GA (PRWEB) September 14, 2010
In October, Studio One to One, Milton's premier personal training studio, will present its first "Metamorphosis" women's wellness retreat in Big Canoe. This all-inclusive program includes structured fitness activities and nutritional guidance designed to help guests learn how to adopt healthy lifestyle habits necessary for achieving and maintaining their ideal weight. The weekend-long program will feature the exercise and nutrition experts of Studio One to One and will provide interactive fitness, health, and wellness programs in a retreat-like atmosphere.
Metamorphosis will be an escape from the ordinary, everyday workout routine and will feature a well-rounded approach to health and wellness. The itinerary is designed for all levels of fitness abilities and includes resistance training led by NASM-Certified Personal Trainer, Jennifer Caso, guided hikes, yoga, light meditation, personal fitness and body composition assessments, as well as Studio One to One's Food-Fit4U interactive nutrition counseling.
Nutrition programs will take place right in the kitchen and focus on "putting your best body forward" by establishing healthy eating habits for life. The programs will be led by Kira Mesi, Certified Lifestyle Weight Management Coach and self described "foodie" who loves to cook. She will introduce her fun and entertaining ways to keep you on the right track in the kitchen and loving that new number on the scale. This sensible approach will not only keep you satisfied at mealtime, but will help you lose weight while reaching your health and fitness goals at the same time.
Guests will enjoy accommodations in a luxurious cabin nestled against the scenic backdrop of Big Canoe, healthy gourmet meals, cooking and nutrition instruction, personalized fitness assessments and meal plans, along with a wide variety of fitness programming.
Elaina Smith, owner of Studio One to One, states "the focus for our Metamorphosis retreat is to empower women to be healthy, fit, and confident. Our goal is to provide a nurturing, supportive environment in which women can be educated abut their health and bond with other women. All too often, women spend most of their time in the caretaker role while neglecting their own needs and health. My desire is that this retreat be a renewing experience for our guests, a time for taking care of themselves, and an 'aha' moment to know it's okay to prioritize their own health and well-being."
The Metamorphosis weekend retreat will take place October 22-24th and costs $297 per person. For additional details and registration, please visit http://retreat.viprespond.com.
###