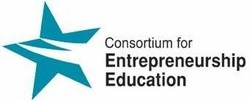 Entrepreneurs aren't "born"...rather they "become" through the experiences of their lives! Thanks to our educators that provide unique and challenging programs for American Youth to become the entrepreneurs of the future.
Columbus, OH (PRWEB) September 15, 2010
What happens when you combine a passion for entrepreneurship with a desire to see kids succeed? For Inc. 500 entrepreneur Michael Holthouse, it catapulted into Lemonade Day, an experiential program teaching children how to start, own and operate their own business – a lemonade stand! Growing to 14 cities in 2010, Lemonade Day aims to reach 1 million youth in 100 cities by 2013. He will be sharing his passion with several hundred entrepreneurship educators at the annual national conference.
Demonstrating that the American Dream is alive and well in our schools, entrepreneurship educators from all over the nation will attend the 28th Annual Entrepreneurship FORUM, to be held in Columbus, Ohio, November 13-16, 2010. The audience represents entrepreneurship programs from elementary schools all the way through high school, college, and adult programs, bringing experiences and skills that open the eyes of students to opportunities to be self-reliant.
The featured keynote speaker is Michael Holthouse who will share his vision about "Youth, Lemonade, and the American Dream."
Michael Holthouse is best known in the business world as founder and President of Paranet, Inc., a computer network services company. As an Inc. Magazine Entrepreneur of the Year and a two-time "Inc. 500 Fastest Growing Company" winner, Michael grew Paranet in 6 years to 27 offices, 1600 employees and revenues in excess of $100 million and ultimately sold the company to Sprint in 1997.
Since then he has focused on philanthropy, investments and a variety of business interests. Community involvement is an enormous part of Michael's life, and he has served on a variety of children's and civic boards.
His family foundation, Holthouse Foundation for Kids, focuses proactively on at-risk youth. His philanthropic venture is called Prepared 4 Life which prepares middle school youth for life through fun, proactive and experiential after-school programs infused with life skills, character education and entrepreneurship. His newest venture is Lemonade Day, which is a free, community wide education program teaching youth how to start, own and operate their very own lemonade business.
SCHOLARSHIPS NOW AVAILABLE - The annual entrepreneurship education conference is unique in attracting sponsors who pay for scholarships for teachers to attend. This year the FORUM is providing 108 such scholarships for educators. The generous sponsors include The Appalachian Regional Commission, The Coleman Foundation, The Burton Morgan Foundation, Holthouse Foundation for Kids, Junior Achievement, and the members of the conference host, the Consortium for Entrepreneurship Education. Deadline for scholarship applications is September 24. Apply online at http://www.entre-ed.org/_network/scholar.doc.
A WORD TO EDUCATORS - Don't miss this outstanding professional development opportunity. You can include entrepreneurship experiences in any classroom as part of the lifelong learning process. Conference attendees will share their ideas for developing entrepreneurial skills and motivating students to pursue their own personal dreams. Learn all about the conference online at http://www.entre-ed.org/_network/forum.htm.
# # #