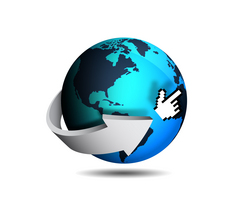 At Prime Logic Consulting we recognize the contribution that small businesses make to America and we are here to do our part to assist our fellow business-owners whether they be down the street or across the country.
Delta, CO (PRWEB) September 30, 2010
Prime Logic Consulting (http://www.primelogicconsulting.com) is offering a Small Business Promotion package comprised of hosting, domain registration and professional web design targeted at small business owners who would otherwise be unable to afford the expense of traditional web design agencies. Through this limited offering, business owners will save hundreds or even thousands of dollars compared to other agencies.
For only $200 the agency will design a professional web site and make it available to the world. After the initial fee, client's pay only $20 per month which includes the hosting and service maintenance needed to keep a website on the Internet.
"It's our way of acknowledging the hardships that American business owners are facing every day," says Christopher Ryan, the company's lead developer, "(...) everyone is struggling during these hard times and this (service) is something that we can offer to help out our fellow small business owners."
Mr. Ryan is a professional web developer with over 10 years of industry experience and has previously done work for such well-known names as IBM and Hilton in addition to assisting many small business owners; he also holds 5 technology certifications and is working toward his Master's of Business Administration (MBA) degree. As lead developer for the agency, he represents a small IT consulting company which has focused on bringing leading-edge technologies to their clients without the high price tag.
In addition to this promotional offering, the team at Prime Logic Consulting also pride themselves on their content management systems (CMS) configuration, search engine optimization/marketing (SEO/SEM), Google Apps integration and full-service consulting expertise. These services allow businesses of all sizes to reduce their costs through streamlined access to services such as e-mail and document sharing services and also provides clients with the ability to update their own websites in-house and without any technical knowledge which can save, at minimum, many hundreds of dollars annually.
# # #