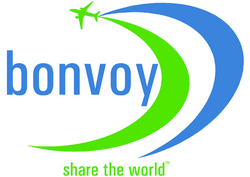 I was frustrated with the hassles of participating in group trips because it meant having to deal with chain emails, scheduling disasters, searching for travel deals, and trying to split up costs
San Francisco, CA (PRWEB) September 22, 2010
Social travel startup, Bonvoy premiers its novel facebook application letting travelers plan, book, and collect for their next group trip in a snap. The application eliminates trip logistic hassles by empowering travelers to create group travel pages. Travelers then communicate, collaborate, and coordinate on the group travel. Each traveler is presented with an itemized break down of their costs and then they can pay their portion of the trip.
"I was frustrated with the hassles of participating in group trips because it meant having to deal with chain emails, scheduling disasters, searching for travel deals, and trying to split up costs," said Mujteba Naqvi, Founder & CEO of Bonvoy. "The process was a nightmare, so I thought to build a familiar feeling and easily accessible Facebook application that makes group travel painless."
Whether it is meeting up with your college buds during March Madness, going on that infamous bachelor party to Las Vegas, or grabbing your girlfriends for a shopping getaway in New York - Bonvoy lets you share the world with its seamless approach to organizing group travel.
The application's booking and reservation process is powered by global travel technology company, Amadeus. This will enable the delivery of an extensive and growing range of content such as air, car, and hotel fares, along with other travel-related information, to the ever-increasing audience of online travelers. Coupled with Bonvoy's robust group trip tools, the facebook application has become a groundbreaking social travel booking engine.
The Bonvoy application can be accessed through Facebook via this link, http://www.bit.ly/bonvoyapp
About Bonvoy
Bonvoy Inc. is a licensed and accredited online travel agency that brokers travel-related products, including hotel rooms and rental cars. Bonvoy's product breadth and pricing are competitive with other online travel agencies, while focusing on the "travel of many" in the expanding social travel market. Bonvoy is aiming to build better tools that enhance travel experiences.
To find out more about Bonvoy please visit http://www.bonvoy.com
Media inquiries:
Mujteba Naqvi
Founder & CEO
Bonvoy Inc.
Tel: 832-532-2406
Email: muj(dot)naqvi(at)bonvoy(dot)com
About Amadeus
Amadeus is the leading transaction processor and provider of advanced technology solutions for the global travel and tourism industry.
Customer groups include travel providers (e.g. airlines, hotels, rail, ferries, etc.), travel sellers (travel agencies and websites), and travel buyers (corporations and individual travelers).
The group operates a transaction-based business model and processed more than 670 million billable travel transactions in 2009.
Amadeus has central sites in Madrid (corporate headquarters and marketing), Nice (development) and Erding (operations – data processing center) and regional offices in Miami, Buenos Aires, Bangkok and Dubai. At a market level, Amadeus maintains customer operations through 72 local Amadeus Commercial Organizations covering 195 countries.
Amadeus is listed on the Madrid, Barcelona, Bilbao and Valencia stock exchanges and trades under the symbol "AMS.MC". For the year ended 31 December 2009, the company reported revenues of €2,461 million and EBITDA of €894 million. The Amadeus group employs over 9,300 people worldwide, with 123 nationalities represented at the central offices.
To find out more about Amadeus please visit http://www.amadeus.com
To visit the Amadeus Investor Relations centre please http://www.investors.amadeus.com
Media inquiries:
Debbie Iannaci
Director, Public Relations
Amadeus North America
Tel: 305-499-6448
Email: diannaci(at)amadeus(dot)com
###