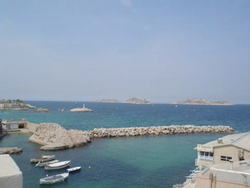 "You can't change your world view until you see the world."
Las Vegas, NV (PRWEB) September 15, 2010
Travelated, an online travel magazine, re-launched this month with a new focus: travel inspiration. Travelated features travel stories, photo essays, and advice from the best travel writers on the web. These stories, or 'Travelations,' are designed to inspire the would-be voyager to take the travel plunge.
Travelated's contributors live and write around the globe. From American ex-pats to roaming round the world travelers, travel is covered from every point of view. "I hope that my writing for Travelated will encourage others to get out of their comfort zones," said Rease Kirchner, an American citizen currently living in Buenos Aires.
"Some people never leave the city they were born in," said Emily Sims, editor for Travelated. "Our aim is to inspire people to be as adventurous and open minded as they can. You can't change your world view until you see the world."
Travelated updates daily with new Travelations. Writer submissions are accepted year round.
About Travelated
Travelated began as a travel blog in 2009 and has reinvented itself as a place for travelers to find inspiration and ideas for travel.
Contact details
Travelated
Emily Sims, editor
http://www.travelated.com
###