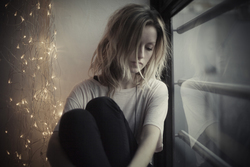 "Nes' music is less a genre than a mood: sometimes haunted, and other times slinky" - Paste
Chicago, IL (PRWEB) September 14, 2010
Nearly a year and a half in the making, Opticks is a gently enchanting new record that - while once again home-recorded - dramatically upgrades Silje Nes's sound and sees her making considerable advances on her acclaimed 2008 debut, Ames Room. Intricately constructed, warm and brimming with melodic hooks, Opticks is a record full of wonder, unfurling a series of increasingly accessible and catchy little songs.
Created between autumn 2008 and winter 2009, the album was mixed with Tarwater's Bernd Jestram. More melodic and a little less experimental than her debut, its beautiful combination of sweet hooks and lush, intricate textural detail ensure that it's a place to which listeners will want to return. Nes's beautiful, breathy vocals are projected further forward in the mix than previously, becoming less another texture than a central focus for the whole, and bringing along a compelling new intimacy.
Orbiting around Nes's unique vocals, are tracks constructed from a wide range of instruments and effects - guitars, drums, viola, bass, xylophone, electronics, keyboards, concertina, flute, trumpet, percussion and, as Nes puts it, "basically anything I have lying around, adding random recordings of things, video clips, effects..."
Despite - or, more likely, due to - this kitchen sink approach, Opticks is a coherent expression of Silje Nes's lovely, forward-looking vision: engaging, delicate, and transformative.
"The Grass Harp", the opening track on Opticks, coyly invites listeners into Nes's world. The song's many layers reveal themselves in a slow-motion textural deluge as organic instrumentation, found sounds, and electronic patterns intertwine. What follows is an album of deliberately paced experimentation by an artist who has effortlessly developed a singular musical persona.
Free MP3 download of the first single "The Grass Harp": http://www.mediafire.com/?danzn84vqbg0918
-- "Ames Room, has a child-like innocence that plays like a dreamy collection of other-worldly lullabies" - NPR
-- "Nes' music is less a genre than a mood: sometimes haunted, and other times slinky" - Paste
-- "Unlike many bedroom auteurs who try to make one musician sound like many, Nes crafts music that actually reflects that isolation: Ames Room sounds like it's emanating from deep within her imagination" - Pitchfork
Nes toured the US with Dodos around the release of Ames Room, and crossed the country again in summer 2010 supporting DM Stith; she is currently touring the UK opening for Mice Parade, and is scheduling US tour dates for November.
Tracklisting:
1. The Grass Harp
2. Symmetry of Empty Space
3. Rewind
4. Silver>blue
5. The Card House
6. Levitation
7. The Shades
8. Crystals
9. Branches
10. Hello Luminance
11. Ruby Red
###