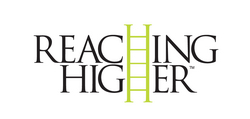 No one needs it. Everyone deserves it.
Brighton, MI (PRWEB) September 15, 2010
Reaching Higher, Inc., a non-profit organization dedicated to providing teens with a curriculum program for building self-esteem, communication skills, and fostering positive life choices will host its 12th Annual Gala to raise scholarship funds for Southeast Michigan teens.
"There has never been a better time to support our young people," said Susie Dahlmann, Founder and Executive Director of Reaching Higher. "Teens are living faster, more stressful lives today and decisions made today can be a turning point for their lives tomorrow. The Gala is an exciting event that brings together people in our community genuinely wanting to make a difference, raising thousands of scholarship dollars for our local teen program. It's also a really fun evening out to celebrate with sweethearts and friends."
The Reaching Higher event will be held on Saturday, October 16th (Sweetest Day) at the Baronette Renaissance Hotel in Novi, Michigan. Festivities begin at 6:00pm with a silent auction, followed by a full course dinner reception, chocolate fountain and dancing until midnight with music provided by Steve King and the Dittilies II, a popular metro Detroit area band playing memorable rock and roll tunes. Tickets are available for $110 per person and tables for ten can be reserved for $1000. To reserve your tickets or learn more, contact the Reaching Higher staff at info(at)reachinghigherinc(dot)org or call (810) 229-8812.
About Reaching Higher
Reaching Higher is a non-profit organization dedicated to motivating teens to live a life of purpose with passion and confidence. Since 1997, the Reaching Higher program has been invited into the schools, churches and community organizations across Southeast Michigan communities. Throughout the nine-week curriculum, students interact within the classroom learning how to manage stress, set goals, change limiting beliefs, overcome fear, forgiveness and making positive life choices for their lives. After graduation, the students form peer groups and meet regularly to continue developing individual goals and keeping each other accountable. Learn more at http://www.reachinghigherinc.org.
###