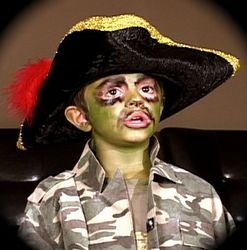 "I hope they make another Burgoo Kids" - Zach, Third Grader
Ft Mitchell, KY (PRWEB) September 20, 2010
For parents, grandparents, and anyone else looking to give a good-natured, fun chapter book to some precious children in their lives, this is a real opportunity. The Burgoo Kids - an entertainment source for Children's stories - has decided to give away the Book/DVD combo for The Burgoo Kids - Wrong Address!
Is there a catch? Yes - a pledge to any Children's Charity is required. Any pledge will do, and the money is to be sent directly to the Charity! Just pay shipping/handling, and the cost for the Book/DVD is waived!
The book is a fun-loving story about three Appalachian kids with a knack for finding adventure. When Dr. Edna Von Frankenstein's Brain Transplant Kit is delivered to the Wrong Address, the kids decide to try it out! Do not try this at home, but be sure to read about it!
The DVD is the film based on the book. It starts with a narrative introduction that is illustrated by the kids at the Children's Home of Northern Kentucky - one of the Charities supported by the proceeds. Then the actors take over with the story of a Brain Transplant gone awry!
Take advantage of this opportunity to give something to Children's Charities, to get a free Book and DVD, and to share it all with the little ones in your life!
###