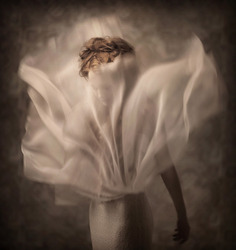 "It is not surprising that many others are noticing her immense talent and dedication to the industry that she loves so much."
Savage, MN (PRWEB) September 14, 2010
Over 700 photographers from over 25 countries participated in this year's competition, making Hillenga's first-place even more memorable. She has been invited to the Photokina Exhibition in Cologne, Germany on September 22nd to accept her award during the FEP European Golden Camera ceremony. Hillenga is also in the running for overall "FEP European Professional Photographer of the Year for 2010," which will be announced at the ceremony.
A "Certificates Ceremony" for the top 3 winners in each category will take place during the "2nd FEP European Congress of Professional Photographers", which will be held on February 6th-8th, 2011, at the Lyon Convention Centre, Lyon, France.
"We are so proud of Jen and her many accomplishments," said Jack G. Cosentino, Managing Director of JensFabulousStuff.com. "This year Jen swept the Minnesota Professional Photography Awards by scoring a perfect 100 as well as receiving the Minnesota Portrait Photographer of the Year, Dworshak Award, ASP award, Kodak Gallery Award, Fuji Masterpiece Award and Canon Par Excellence. It is not surprising that many others are noticing her immense talent and dedication to the industry that she loves so much. "
The winning portraits (the winner, second and third place in each category) will be printed by Epson and will be exhibited at the Epson stand. The print collection will then travel throughout major European countries and will also be exhibited at the FEP Congress.
About Jen'sFabulousStuff.com
Established in 2008, Jen'sFabulousStuff.com has quickly become the leader in online professional products for photographer's around the world. Jen'sFabulousStuff.com strives to provide customers the best possible service and selection with products from over 35 artist contributors that represent "the best talent in the industry". Whether it's marketing products, templates and actions, to educational products, Jen'sFabulousStuff.com offers new product weekly to over 105,000 happy customers in over 100 countries around the world and growing.
About Momento Images Fine Art Portrait Photography
With a bachelor's degree in Fine Art and Graphic Design, Jen Hillenga began her career in photography in 1997, working for three different portrait studios before opening her own studio in Savage, MN, Momento Images in 2004. By aggressive marketing, she and her partner, Kate Thram, have become one of the leading studios in their area in a very short amount of time. Momento Images experience is unlike any other in the nation with a combination of imagery and business acumen second to none.
Momento Images focuses on the story behind each image and the internal as well as external beauty of each subject by relating to clients with sensitivity and humor. They strive to create imagery that moves the viewer, experimenting with imagination and drawing inspiration from fine art, music, fashion and other photographers. Jen and Kate believe inmaking sure that you are photographing for yourself, remembering to be true to your artist and creating images that make you happy. They create moments of poetic expression that touch your emotions…images that are a feast for the eyes and a journey for the mind.
More information can be found online at https://www.jensfabulousstuff.com and at https://www.momentoimages.com
For additional information, contact:
Jack G. Cosentino
Jen'sFabulousStuff.com
Phone +1.877.322.8596
Fax +1.952.746.8036
info(at)jensfabulousstuff(dot)com
http://www.jensfabulousstuff.com
http://www.momentoimages.com
# # #