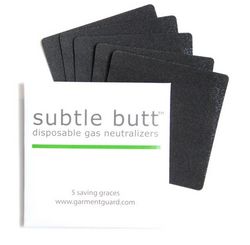 Without the know-how, extra time, and extra money, most people don't turn their ideas into actual products.
Irvine, CA (PRWEB) September 28, 2010
How many times do people say, "I thought of that product years ago?" But without the know-how, extra time, and extra money, 99% of these people don't turn their ideas into actual products. Finally, though, would-be inventors can turn an idea into a reality, almost overnight, without investing a lot of time or money.
Aspiring inventors can submit their ideas to SolutionsThatStick.com (STS) before midnight PST on 12 November, 2010. Our esteemed panel of judges will choose 7-10 finalists and post them on Facebook.com/SolutionsThatStick for voting beginning November 17th. The idea with the most votes by 5PM PST, 02 December, 2010 wins! Judges include: Kathy Kramer, former magazine editor and inventor of Invisibelt; Cheryl, a buyer for Solutions catalog with 20 years experience in retail sales; Khosro Khaloghli, a successful real estate developer.
STS will then work with their network of designers and manufacturers to turn the winning idea into reality. The winner can choose a) to go forward with the manufacturing and financing independently or b) to allow STS to manufacture and finance it, earning a 10% royalty on all sales. Either way, the product will have received publicity, media attention, and already have people willing to buy it, which is much more than any idea kept secret inside someone's head.
About Solutions That Stick Inc.:
Irvine-based, Solutions That Stick Inc. is an all-women company that develops, manufactures and markets fashion and beauty solutions that make life easier. The industry leader for over ten years, Garment Guard™ is the original disposable underarm shield. Newer additions to the line are: Knicker Sticker™ disposable adhesive underwear; Skid Out™ deodorant, drip and drool erasers; Subtle Butt™ disposable gas neutralizers; White Collar Grime™ disposable collar and hat protectors, Quick Fix Sticks™ adhesive wardrobe remedies; Pocksie™ temporary sticky pockets; and Drip Strips™ bottle drool absorbers.
###