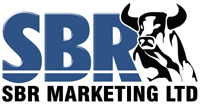 We're looking forward to rewarding all SBR Forum participants.
(PRWEB) September 15, 2010
SBRforum.com, a leading sports community and news site, recently completed an incredibly successful opening week of NFL coverage. The longstanding portal was inundated with new readers and forum participants leading up to and during the first week of NFL football.
Over the first two weeks of September, SBR Forum provided unique, in-depth NFL and NCAA football content, examining key matchups and offering prognostications for its readers. Community members participated greatly in the site's forums, even posting videos in the SBR.TV section.
"We're very proud to laud both an incredible increase in inbound traffic and in football coverage on the website," says Bill Dozer, SBR Forum President. "And it's only going to get better as the season goes on. We have a few tricks up our sleeve that we will soon reveal."
In addition to football content, SBR Forum offers game previews and recaps for all of the major sports, including MLB, NBA, NHL, NASCAR, soccer and tennis. Community members are also eligible to enter free sports contests throughout the year.
"Part of SBRforum.com's allure is that it's the members' site. They post, they participate and they help dictate what we produce," continues Dozer. "That's why we're looking forward to rewarding all SBR Forum participants and visitors with even more value and entertainment in the coming weeks."
About SBR Forum.com
Launched in 2005, http://www.sbrforum.com is one of the fastest-growing online sports communities. SBR Forum provides sports enthusiasts with in-depth news, information and other resources, as well as a bustling, engaging forum. Featured on Time.com, HuffingtonPost.com, FanHouse.com and on MiamiHerald.com, SBR Forum has a loyal, rapidly growing member base, already attracting over 150,000 unique visitors a month.
###