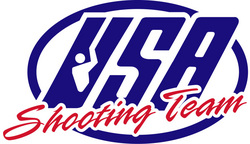 "For a chance to meet your favorite USA Shooting Team athletes, please visit the following Cabela's location."
Colorado Springs, CO (PRWEB) September 23, 2010
The USA Shooting Team, the home of your 2012 Olympic hopefuls, is honored to celebrate its place as the honorary chair of National Hunting and Fishing Day with special athlete appearances. USA Shooting Team members Collin Wietfeldt, Teresa Meyer, Rachael Heiden, Brian Beaman, John Mullins, Jaiden Grinnell, Frank Thompson, and Mike Anti will be available for autographs, hunting and/or fishing discussions, and pictures at regional Cabela's locations on September 25th and 26th. For a complete listing of the athlete appearances, please see below.
National Hunting and Fishing Day was established by Congress to recognize hunters and anglers for their leadership in fish and wildlife conservation. Since launching in 1972, the day has been formally proclaimed by every U.S. President and countless governors and mayors. The year's celebration takes place on Saturday, September 25th and will continue throughout the weekend at various NHF Day events.
As the World's Foremost Outfitter Cabela's is proud to take part in and support National Hunting and Fishing Day. "National Hunting and Fishing Day is a great opportunity to share the fun and excitement of outdoor recreation, as well as the tremendous conservation and economic benefits provided by America's hunters and anglers," said Tommy Millner, Cabela's Chief Executive Officer. "We're proud to support this celebration which has become an important tradition."
Most members of the current USA Shooting Team are active hunters and anglers, continuing long traditions of passion for the outdoors and winning on the world stage. For a chance to meet your favorite athletes, please visit the following Cabela's locations:
Dundee, Mich. – Collin Wietfeldt, Teresa Meyer, Rachael Heiden
Mitchell, S.D. – Brian Beaman
Lacey, Wash. – John Mullins, Jaiden Grinnell
Sidney, Neb. – Frank Thompson, Mike Anti
###