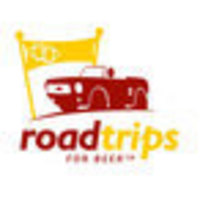 "The weather's cooler and there are fewer vacationers on the road. Many breweries have released their fall seasonals. And as it gets closer to the holidays, you'll start to see the heavier winter ales come out."
Clermont, FL (PRWEB) September 22, 2010
Road Trips for Beer announces today their list of the Top 10 Fall Beer Festivals.
Gerard Walen, editor of Road Trips for Beer, said fall is a great time to hit the road in search of your next great brew experience.
"The weather's cooler and there are fewer vacationers on the road," Walen said. "Many breweries have released their fall seasonals. And as it gets closer to the holidays, you'll start to see the heavier winter ales come out."
Criteria used to pick the top 10 festivals included a destination that is road trip friendly with much to see and do in the surrounding area via automobile. Festivals were chosen to reflect the diversity in taste and type of festival as well as highlight the premier events in the industry.
The complete list (in chronological order) is as follows:

12th annual Charlotte Oktoberfest, Sept. 25, 2010, Charlotte, North Carolina.
Get Real NY cask ale festival, Sept. 25-26, 2010, New York City.
Great Alaska Beer Train, Oct. 2, 2010, Anchorage, Alaska.
Fresh Hop Ale Festival, Oct. 2, 2010, Yakima, Washington.
Second annual Reno International Canned Beer Festival, Oct. 9, 2010, Reno, Nevada.
Cleveland Beer Week, Oct. 15-23, 2010, Cleveland, Ohio.
Golden Nugget Fall Beer Festival, Oct. 15-16, 2010, Las Vegas, Nevada.
San Diego Beer Week, Nov. 5-14, 2010, San Diego, California.
Cajun Café on the Bayou Fall Craft Beer Fest, Saturday, Nov. 13, 2010, Pinellas Park, Florida.
Third annual Chesapeake Oyster & Beer Festival, Nov. 20, 2010, Timonium, Maryland.
Holiday Ale Festival, Dec. 2-6, 2010, Portland, Oregon
About Road Trips for Beer:
Road Trips for Beer is an online travel magazine dedicated to traveling and the enjoyment of beer. The magazine features information on destinations, itineraries, reviews, beer festivals and brewpubs. You can follow Road Trips for Beer on Twitter and Facebook.
###