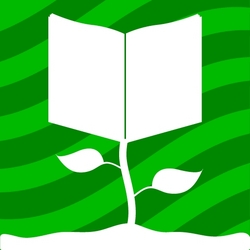 Phoenix, AZ (PRWEB) September 15, 2010
Haywoodsoft LLC is proud to announce that its newest application Story Patch, is now available for purchase from the Apple App Store. Story Patch is a storytelling application for the iPad tablet computer that lets children to create stories in a fun and intuitive way. With hundreds of included illustrations and a variety of story themes, Story Patch enables children to create original stories quickly and easily.
Story Patch is intended for children who are just beginning to read or those who have been reading for a few years. Story Patch allows children to engage in the fun of storytelling without the bother of time-consuming tasks such as hand-printing text or creating drawings by hand. With a large collection of illustrations, the option of importing photos from the iPad's photo library, and easy text entry, Story Patch makes it possible for children to focus on creating compelling stories that are beautifully illustrated and fun to read.
Key features of Story Patch include:
**More than 800 illustrations that users can add to stories to bring stories to life and provide visual appeal.
**Customizable story characters that users can modify to change facial expressions, body positions, skin tones and more.
**Easy-to-use editing controls for configuring illustrations on each page of the story.
**Story themes that help younger readers build stories by asking a series of questions and constructing the story text based on the user's responses.
**Ability to import photos into stories from the user's photo library.
**Support for emailing stories to friends and family.
Story Patch is available for $9.99 from the App Store. Additional information about Story Patch can be found at storypatch.com.
About Haywoodsoft LLC
Haywoodsoft LLC is an independent developer of applications for devices running iOS (iPhone, iPad, and iPod Touch). Please visit haywoodsoft.com for additional information about our company.
###