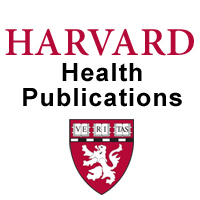 Boston, MA (Vocus) September 13, 2010
It seems counterintuitive: why is talking on a cell phone while driving any more distracting than talking to a passenger? The reasons have to do with the way our brains process information, reports the Harvard Mental Health Letter.
About eight in 10 Americans who own cell phones use them while driving. The results can be disastrous. Federal experts estimate that people talking on cell phones while driving cause about one-third of U.S. traffic accidents—about 1.6 million a year.
Although people like to think they can multitask, cognitive research suggests that the brain tends to focus on one major activity at a time, says Dr. Michael Miller, editor in chief of the Harvard Mental Health Letter. Talking on a cell phone may cause "inattention blindness" to anything else going on at the same time.
Studies using driving simulators have compared conversations taking place by cell phone with those that occur in person. Cell phone conversations do not vary much in response to changing traffic conditions (perhaps no surprise, because only the driver is actually aware of what is happening on the road). In contrast, drivers and passengers tend to stop talking when a traffic problem develops. Moreover, passengers often become another set of eyes and ears, helping the driver navigate. Even the smartest of "smart phones" can't do that.
Also in this issue:
Psychodynamic therapy
Autism spectrum disorders
Transcranial magnetic stimulation for depression
Study finds people become happier as they age
Catatonia
The Harvard Mental Health Letter is available from Harvard Health Publications (http://www.health.harvard.edu), the publishing division of Harvard Medical School, for $59 per year. Subscribe at http://www.health.harvard.edu/mentalor by calling 877-649-9457 (toll-free).
# # #