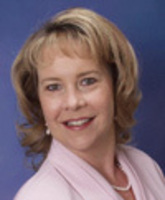 Add a quoteI know the market, the area, the bases and the homes in Las Vegas, NV.
Las Vegas, NV (PRWEB) September 15, 2010
Home prices remain low in Las Vegas, but the market is also showing signs of recovery with the number of home sales on the rise and the inventory decreasing, reports Las Vegas military relocation expert Loralee Wood. This is good news for military personnel relocating to the Las Vegas metro area as they can still choose from a wide variety of homes, the majority of which come with bargain price tags.
"Recently, Men's Journal magazine placed Las Vegas on their 'Best Places to Live 2010 list,'" says Loralee, "primarily because of the low home prices, but also because of the outstanding quality of life that the area has to offer. So if you're PCSing here, you can expect to purchase a great home for an incredibly low price that's also in a good neighborhood with easy access to outdoor recreation venues, high-quality schools, and, of course, Nellis AFB and Creech AFB."
As a Las Vegas military relocation specialist, Loralee has a great deal of experience in assisting military personnel and their families with their Nellis AFB relocation and Creech AFB relocation. "I handle 5 to 8 military buyers per month," she says. "I know the market, the area, the bases and the homes in Las Vegas, NV." Loralee is also an HAP Specialist. The Department of Defense's Home Assistance Program was set up to provide financial help to service members and federal employees and Loralee has helped eligible homeowners list and successfully sell their homes via the program.
For more information on Loralee's Las Vegas military relocation services and the Las Vegas area and to take a look at properties currently available on the market, visit her website, LoraleeWood.com.
###