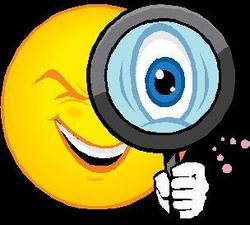 We strive to improve the skill sets of mystery shoppers from around the world by providing educational conferences where shoppers are able to improve efficiencies and profitability of their mystery shopping business.
Mission Viejo, CA (PRWEB) September 15, 2010
The IMSC announces their 2011 mystery shopper's conferences. Mystery shoppers and mystery shopping companies come together for three days of learning and networking. This is an event not to be missed. Hundreds of shoppers and company owners will be present! Join us to get the inside scoop on this mysterious business. There are two opportunities for you to attend. The first is May 13th through May 15th, 2011 in Orlando, Florida. The second is October 29th through November 1st, 2011 in Las Vegas, Nevada.
Companies learn how to obtain reliable, loyal, educated mystery shoppers.
Mystery shoppers find good, reliable companies to work for.
Nowhere else can you find an event that delivers such a powerhouse of information.
Shoppers, get your seat to these exciting events quickly as space is limited.
Register here: http://imsc2009.web.officelive.com/
Vendor tables are available. Contact me today to reserve your table so you can introduce your company to the worlds' best mystery shoppers.
Media interviews are welcome.
For more information please contact:
Pamela Richardson, President
Phone: 949-433-2676
Website: http://imsc2009.web.officelive.com/
###