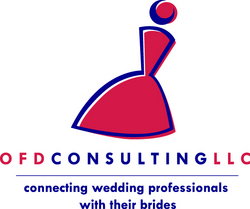 I never imagined that my wedding industry Blog would attract this kind of attention.
Richmond, VA (PRWEB) September 27, 2010
Meghan Ely, founder and President of Richmond, Virginia-based niche marketing and public relations firm OFD Consulting, is gearing up for The Business of Wedding Ireland Conference in Killarney, Ireland, on November 2-3, 2010, as she been selected as the keynote speaker.
"I am delighted to have such an opportunity," says Ely. "I've always been impressed by social media's reach but never imagined that my wedding industry Blog would attract this kind of attention from half way across the world."
Ely was contacted by Annie Byrne of Ireland-based event planning company Aislinn Events to lead the wedding business seminar after seeing Ely's own sold out stateside workshop Illuminate received praise her peers.
"We are so honored to have Meghan's expertise on hand," said Annie Byrne Coordinator of The Business of Wedding Ireland and founder/event planner of Aislinn Events. "I am excited to finally meet her as I have been admiring and following her wonderful blog and knew she was the perfect expert for the job."
Meghan will cover topics such as The State of the Wedding Industry, Expectations of Brides and Grooms, Marketing to Brides in this Economy, Social Media and Networking, and Pre-bridal Show Strategies, in a two day seminar. For Ely,
"The wedding industry, as a whole, is an oversaturated market," explains Ely. "In these challenging times, keen marketing strategies give my clients a leg up on the competition. I'm thrilled to bring this to a broader audience who may also benefit."
About OFD Consulting LLC
OFD Consulting LLC is a niche Marketing and Public Relations Firm that services the Wedding Industry. Founded in 2009, OFD Consulting assists Wedding Professionals with targeting their Marketing and Public Relations for maximum impact. More information can be found at http://www.ofdconsulting.com.
The Business of Wedding Ireland Conference
For more information: http://www.thebusinessofweddings-ireland.com/index.html
# # #