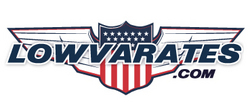 As a military organization, we are constantly looking for opportunities to help our troops save money
Lehi, UT (Vocus) September 14, 2010
From September 28th – 30th, veterans and military personnel in the Virginia and Washington D.C. area can take advantage of low rates on Virginia VA loans at the Modern Day Marine Exposition in Quantico, VA.
LowVARates.com is offering the service men and women historically-low interest rates and the chance to save hundreds of dollars every month by purchasing or refinancing a VA home loan.
Veterans and military personnel can also visit the LowVARates booth and have the opportunity to win a FREE ipod or various cash prizes through the companies weekly Face book contests.
In the past 2 months, LowVARates.com has given away over a thousand dollars of prizes to various Face book fans through the weekly "Friday Giveaway" contests. Modern Day Marine attendees that visit LowVARates booth will have the option to join the Face book community and become eligible to win Face book prizes.
Owner of LowVARates, Eric Kandell, has been working with the military for nearly 15 years and strives to help the honorable men and women of the U.S. Armed Forces.
"As a military organization, we are constantly looking for opportunities to help our troops save money," Kandell said. "We feel it's important to show our gratitude and appreciation for the men and women of the U.S. Armed Forces."
The expo will take place on the military base in Quantico, Virginia. Virginia has a very large military population and thousands of troops are expected to attend the convention. Attendees will be able to interact with hundreds of military companies, including LowVARates, offering products directly related to U.S. military personnel.
During the expo, LowVARates will also giveaway a FREE ipod to one lucky winner. Military personnel and veterans can sign up for the contest at the booth by completing a small entry card.
The winner of the ipod will be selected on the following Monday, October 4th and notified by email. The FREE ipod will be shipped to the winner's home or any other specified address.
"We love attending expos and conferences to have one-on-one interaction with the service men and women," Kandell said. "Modern Day Marine is one of the largest military trade shows and we look forward to meeting and helping troops from across the nation."
During the Modern Day Marine Expo, LowVARates will also sponsor the military charitable organization, Protect Our Troops. Protect Our Troops has negotiated with the nation's largest and most recommended home alarm companies on behalf of military families. Through Protect Our Troops military families can receive a state-of-the-art home alarm system at a discounted rate.
LowVARates and Protect our troops enjoy a mutual partnership and will share booth space during the Marine South Expo. Both organizations are focused on serving military families and helping U.S. troops receive military benefits.
"This will be the third tradeshow we have partnered with LowVARates.com and we really appreciate their generosity," Operations Manager of Protect Our Troops, Joe Kunic said. "As a charitable military organization, we help military families receive quality home protection for their loved ones, particularly during deployments"
Modern Day Marine will begin on Tuesday, September 28th at 10 am and officially end on Thursday September 30th at 3 pm. To sign up to attend the show, click here.
ABOUT LOWVARATES.COM
For the past 20 years LowVARates.com has been dedicated to serving veteran homeowners. We specialize in providing VA loans to qualified veterans for mortgage purchases and refinances. These loans provide lower interest rates and monthly payments than other traditional loans.
The VA loan is currently the only program left that allows no-money-down loans providing a secure mortgage option guaranteed by the Federal Government. Our professional staff and loan officers will assist you to lock in low interest rates and take advantage of the unique opportunity provided through VA loans.
# # #